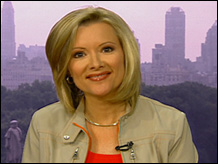 Should you consider getting travel insurance for your next trip? CNN's Gerri Willis reports.
Play video

NEW YORK (CNN/Money) - After watching the aftermath of the London terrorist bombing and the wind-torn shores of Florida, you may be considering getting travel insurance for that long-awaited vacation.
In today's top 5 tips, we tell you what you need to know before getting a policy.
1. Watch the details
Travel insurance policies only cover trip cancellation for well-defined reasons like an illness or injury or perhaps if your cruise or tour operator goes out of business.
If it's terrorism you're worried about, read the policies carefully. Terrorism insurance varies widely from company to company. The insurer CSA Travel will reimburse you if the attack happens in your departure city or arrival destination within thirty days of your scheduled departure.
Other companies will cover you only if you are scheduled to arrive in a city less than 30 days after a terrorist attack has happened there.
Unlike a terrorist attack, the path of hurricanes is more predictable. And once a hurricane is named, you can no longer buy travel insurance. If you decide that the trip you scheduled to Florida may not be a good idea after seeing the storm damage, you're out of luck on collecting insurance money.
If flights and hotels are still up and running in the affected region, you will be expected to follow through on your trip and will not be reimbursed. Evans says, "Not wanting to go is not a legitimate excuse."
2. Assess your medical needs
If you already have health insurance, check what the plan covers. Health insurance usually pays for emergency care when you're out of the country, says Mohit Ghose of America's Health Insurance Plans.
If you're thinking about going to a developing country or booking an adventure vacation where the chance of injury is greater, it's a good idea to think about medical-travel insurance polices.
These policies provide hospital care and transportation coverage in case you need to be taken to the nearest qualified health care facility. Be aware that most of these plans do not let you choose which hospital you are taken to.
If you're retired and rely on Medicare for your coverage, you may want to think about getting extra medical insurance coverage, especially if you're taking a trip overseas. Medicare does not cover medical expenses internationally.
3. Shop around
Just like any other product, you have to shop around. Watch out for travel agents or tour operators who try to sell you travel insurance, Robert Hunter of the Consumer Federation warns.
Travel agents work on commission and it is in their best interest to sell you as many bells & whistles as possible. And we're not talking chump change here. Some travel insurance policies can cost up to 8 percent of your trip, depending on the age of the traveler, according to travel insurance company Access America.
For example, if you are a forty-year-old taking a week-long trip to Hawaii for $3,000, your travel insurance packages range from about $100 to $230. Check with your own insurance provider to see what options you have.
Hunter says it's smart to compare prices online. Check out www.insuremytrip.com to get some estimates. Also, check with your insurance agent to find out whether he can offer a cost-effective policy.
4. Consider your destination
Jeanne Salvatore of the Insurance Information Institute says that travel insurance policies are really best for people who are traveling on an expensive and pre-paid vacation in a foreign country where English is not commonly used. If you're booking a two-week jaunt in Thailand, travel insurance may provide that extra cushion of comfort.
Also consider what kind of vacation you're taking. If you're going to be very active, like hiking or skiing, you may think about getting travel insurance. If all you want to do is take a quick trip to California or Chicago, it's probably in your best interest to stay away from travel insurance.
5. Play detective
If you have selected an insurance company or you're still a bit nervous about what the terms and conditions are, the best thing to do is don your detective gear.
First, check with your local state insurance department to make sure the company is licensed. Hunter says that people can also go to the National Association of Insurance Commissioners at www.NAIC.org to find out how many complaints have been recorded against the company.
---
Gerri Willis is a personal finance editor for CNN Business News and the host for Open House. E-mail comments to 5tips@cnn.com.