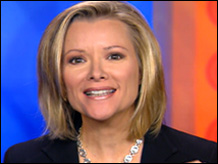 CNN's Gerri Willis shares five tips for retirees going back to school.
Play video

NEW YORK (CNN/Money) - Youngsters aren't the only ones going back to school. Today more and more retirees are putting aside their golf games and hitting the books.
In today's 5 tips we'll give you some tips on how to get the most out of being an older student.
1. Learn for less
Have you always had a passion for architecture or drama? It's never too late to learn.
Even if you're not going after a degree, many colleges allow seniors to audit or even take classes for reduced or no tuition. The colleges recognize that they have extra space, and they might as well offer it as a benefit to seniors. Although you can actively participate in the class if you're auditing it, you don't have to take any tests!
Schools are recognizing the benefit of having classes at full capacity. It's like flying a full airplane instead of a half-full one. For example, through the Senior Adult Learning Center in Oregon, seniors may audit any Portland State University class on a space-available basis without paying tuition, according to Kelly Tanabe, the author of "501 Ways for Adult Students to Pay for College." Check out www.upa.pdx.edu.
To find out about the options in your own area, inquire at the Admissions Office at your local college.
2. Get diploma-bound
If you are looking to grab that sheepskin, there are more options out there than the normal scholarship and financial aid packages. Some states offer scholarships specifically for seniors, according to Tanabe.
Your best bet is to contact your state's higher education agency or the local college to find out if there's money available for seniors. For example, Colorado offers the Senior Citizen Scholarship for residents who are at least 60 years old. Check out the Web site.
You can also check your scholarship eligibility with USA funds. This is an online database that lists 2.4 million scholarships. That Web site is www.usafunds.collegeanswer.com.
And with all that vast wealth of knowledge you've already acquired from a lifetime career, you'll probably be able to skip some 101 classes. Try to test out of courses by signing up for exams like the College Level Examination Program (CLEP). Other options include DANTES Subject Standardized Tests or
Excelsior College Examinations.
3. Go online
If you have a computer, you don't have to step foot outside your door to get a college degree. This may be a good option for retirees who don't have the means to get to campus or who may feel uncomfortable in a campus environment.
Distance learning involves online classes where you use e-mail to communicate to your teacher and return assignments. In some cases you may be asked to watch a video and submit a report.
Make sure the college is accredited. Go to the Council for Higher Education Accreditation at www.CHEA.org to find out what schools are legitimate.
The downside is that there isn't much interaction with other students. And people who choose to participate in an online program really must have rigorous study habits because distractions may be more frequent at home.
4. Call in the support troops
While there is no national support group for older people who return to school, many local colleges do a very good job of offering remedial classes to academic counseling, says Mary Bulla of Association for Non-Traditional Students.
Alice Ryan, 71, has not sat behind a desk in over 50 years. Last month she graduated with a Bachelor's Degree in gerontology from the University of Massachusetts in Boston. But she had a lot to overcome.
"When I first went back, I felt very apprehensive. In the very first class the professor was about as old as my daughter," she says.
But Ryan took advantage of remedial workshops to brush up on her computer and paper writing skills. And before classes, Ryan and her classmates would meet for coffee and discuss their concerns and apprehensions.
"It's different when you're older," she says, "you look forward to classes, and you don't rush into the classroom at the last possible moment," says Ryan.
Talk to the admissions office about remedial classes. And check out the Office of Student Affairs to see if there are any support groups for older students.
5. Study on the road
Studying abroad doesn't have to be a thing of the past. Seniors over the age of 55 can take an Elderhostel trip. Although you won't get any college credit for it, seniors can be taught about jazz and Creole cooking in New Orleans. Or, grandma and grandpa can go on a Harry Potter tour in Oxford England and learn about the influence of English literature.
For those who don't want to travel so far away from home, but who still want to keep the noodle sharp, you can enroll in the program called "Building Bridges to Islam" where Elderhostel participants meet at a mosque and talk about issues with Islamic students.
These programs generally last a day to a few weeks and the cost can also range to $60 for a day trip to over $4,000 for international excursions. For more information on this program, contact www.Elderhostel.org.
---
Gerri Willis is a personal finance editor for CNN Business News and the host for Open House. E-mail comments to 5tips@cnn.com.