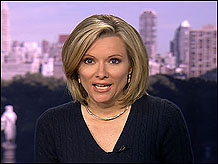 Home heating coasts are expected to soar. CNN's Gerri Willis shares five tips on how to save. (September 30)
Play video

NEW YORK (CNN/Money) - Remember WIN buttons? (The little lapel pins that read "Whip Inflation Now" from the Ford administration of the 1970s). Pretty soon you may have to. Energy prices, from gas to electricity, are on the rise.
What can you do? Here are today's Five tips.
1. Automate your use.
Buy a programmable thermostat that will regulate your energy consumption, automatically adjusting your heat when you are asleep or away. You can save as much at $100 a year, according the Department of Energy's Energy Star program.
2. Seal your ducts.
One way homeowners lose money is that hot air never makes it to the room it's intended for but instead leaks out of ducts in your basement or crawlspace. Check to see if your ducts have become disconnected and reconnect them.
Next, examine your ducts for leaks when your heating system is on by simply feeling for hot air escaping, according to the Energy Star Web site at www.energystar.gov. You can seal ducts yourself using mastic, metal-backed tape or aerosol sealant. Don't use duct tape because it doesn't hold up under high temperatures.
3. Insulate your attic.
Laying insulation in your attic is one of the quickest ways of bringing down your home heating bill. Pick the right level of insulation for the type of climate you live in and the type of heating system in your home.
According to the Department of Energy, for example, if you live in New England and heat with oil or gas, you'll need insulation with an R value of R-38 or R-49.
4. Monitor your heating oil provider.
Tim Irving of Heat USA says consumers should keep a close eye on their heating oil service. If you locked in your price early, he says, some providers may be forced to sell you oil at a loss because prices have risen so far so fast. Irving says that last year a handful of providers went out of business, faced with similar problems, leaving consumers in the lurch.
Watch, too, for agreements allowing you to cap your rate that only lock in your price for a couple of months. To check up on your provider, check in with the local Better Business Bureau or your state's consumer affairs office.
5. Get free heat.
Uncle Sam can pay some of your heating or cooling bills if you qualify. In order to get money from the Low Income Home Energy Assistance Program, or LIHEAP, you must have an annual income of $18,000 or less a year for a family of four. Benefits are limited; you'll get a one-time annual payment of $250. Qualifications vary by state, so call the National Energy Assistance hotline at 1-866-674-6327 for details.
Another resource for those short on funds is the National Fuel Funds Network, which receives contributions from private sector companies that are members. Go to www.nationalfuelfunds.org for info.
---
Gerri Willis is a personal finance editor for CNN Business News and the host for Open House. E-mail comments to 5tips@cnn.com.