Why it's not too late to refinance
Rates have crept up from recent lows, but even now, a refi can be a smart move.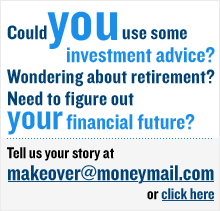 (Money Magazine) -- Earlier this year, when mortgage rates dipped below 6% for the first time since 2005, homeowners rushed to refinance costlier loans. In fact, more than six out of 10 mortgage applications so far this year have been for refis.
But lately mortgage rates have been on an uptick - the average 30-year fixed mortgage hit 6.2% by the end of February, up from 5.6% a month earlier.
Have you missed your chance to nab a cheaper home loan? Not necessarily. Rates are still near historical lows, and besides, these days there are some compelling reasons to refinance beyond a lower rate. Here's how to tell if a refi makes sense for you.
You have an ARM or a jumbo loan Refinancing could still be a good move if you have adjustable rate mortgage (ARM) that's due to adjust this year, as 2.2 million homeowners do. True, your first adjustment may not feel so bad - a 4.5% rate may jump to 6%. But if inflation is coming back, as many economists believe, next year's markup could be grim - maybe 7% or higher - and you'll face the possibility of another increase every year thereafter.
With fixed rates at 6.2%, is saving a quarter point or so worth the anxiety? If you don't think so, refinance into a 30- year fixed-rate loan now. Another option, if you're likely to move in a few years: a five-year hybrid ARM. With recent rates around 5.6%, you'll likely save money - now and later.
You may also benefit from a refi if you have a large loan. Jumbo mortgages, normally about a percentage point higher than smaller loans, are about to get cheaper thanks to a new law that will hold the rate of some jumbos (loans of $417,000 to $730,000, depending on where you live) near that of all other mortgages.
Home prices are falling in your city If property values in your area are plummeting, you may find it tougher to refinance later on. You'll need at least 10% equity in your home (20% or more is better) to be approved for a refi in today's credit-crunchy environment.
To calculate your equity, get an estimate of your home's current value at zillow.com or find out what comparable homes have been selling for from a local broker. Your equity is what you have left over when you subtract your loan balance from your home's price.
You look good to lenders You'll need a fairly pristine credit record to land a competitive rate - a FICO score of at least 680 to qualify and a score of 740 or higher for the best deals, says Keith Gumbinger, president of mortgage tracker HSH Associates (get your score for $16 at myfico.com).
You run a greater risk by waiting If you have a jumbo mortgage, you'll probably want to hold out until the summer, when banks will likely start rolling out lower-cost jumbo loans.
But if you are postponing a refi in hopes of future rate cuts, keep in mind the lessons of the past month, says Doug Duncan, outgoing chief economist of the Mortgage Bankers Association: Fixed mortgage rates won't necessarily follow the Fed's lead.
Bottom line: If you can get a good deal now, take it.

Send feedback to Money Magazine
Features

These Fortune 100 employers have at least 350 openings each. What are they looking for in a new hire? More

It would be the world's second-biggest economy. See how big companies' sales stack up against GDP over the past decade. More