Brokers who lie, and more subprime nightmares
Many homeowners who were subject to predatory lending practices - including brokers who misrepresented payments - are trying to rework their loans. Few are having any luck.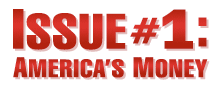 Issue #1: America's Money - Everyday on CNN
HARTFORD, Conn. (CNN) -- Yolanda Cruz knew soon after she refinanced her home two and a half years ago she had a problem.
She thought the $1,478 monthly payment quoted by her mortgage broker included taxes and insurance. In fact, Cruz says she asked the broker repeatedly if those costs were included and was reassured they were.
"We just took his word for it, and unfortunately that's not what it was," Cruz said.
Soon, she began receiving tax bills from her town of East Windsor, Connecticut. She couldn't afford to pay them.
"I feel I was taken advantage of," Cruz said.
Cruz contacted her lender right away - the beginning of a two-year effort to renegotiate her mortgage. She called and wrote letters, and although the mortgage company told her they were willing to work with her, they wouldn't rework the loan or forgive any arrears.
She says the current loan servicer -- America's Servicing Company (ASC), sent her incomplete paperwork, and even seems to have lost one of her checks.
"When I try to call....I feel I'm getting the runaround first of all, and then we keep going back to the beginning every time."
Cruz, who sought help from the Connecticut Fair Housing Center, tried for months to resolve the problem. All the while she continued to make the monthly payments at rate that she had agreed to in 2005, $1,478. The problem: That payment didn't cover her taxes or her insurance.
After filing mountains of paperwork, she thought she had a deal: a catch-up payment of $3,000 was supposed to save her house. She sent a bank check via registered mail to her servicer. According to Cruz, ASC said the check wasn't for the right amount and they would return it to her.
Cruz said she never got the check back. Instead, she was served with a foreclosure notice. On March 13, Cruz learned that the check had been cashed, but it was not clear who signed for it.
Her experience, say housing advocates, is typical of many who struggle to get the loan servicers to renegotiate loans that are no longer affordable.
"The problem is, the servicer doesn't have the power to renegotiate a loan," said Erin Kemple, the Connecticut Fair Housing Center's Executive Director. "Because they don't actually own the loan [they can't] make changes to the payment plan."
Most mortgages, including the one held by Cruz and her husband, aren't owned by a single bank. Instead, they are packaged and sold to investors on the secondary market, which means that loan servicers are actually beholden to investors, not borrowers.
"All they are doing is managing this loan for a group of investors, so there's no way that the investors can be asked, 'Can we rest this loan?'" said Kemple.
Borrowers like Cruz may be offered a temporary repayment plan, which keeps foreclosure at bay, but tacks the owed money onto to the back of the loan.
"The payments in this kind of workout are unaffordable to the homeowner," said Diane Cipollone of the National Fair Housing Alliance. "And sometimes homeowners sign it anyway. They don't know what to do. They know that if they don't agree their home will go right into foreclosure. But soon they default on the repayment plan, and that's counterproductive."
And it's much harder for troubled borrowers to get a deal that permanently lowers their mortgage payments. The Hope Now Alliance of mortgage lenders and servicers, including Citigroup (C, Fortune 500), Bank of America (BOA) and J.P. Morgan (JPM, Fortune 500), says it has kept over one million borrowers out of foreclosure since July. But only about one quarter of them - 278,000 - have actually had the terms of their mortgages modified.
Faith Schwartz, Hope Now's Executive Director, says the number of loan modifications is increasing. But she admits the vast majority are not getting their payments reduced. "If it's appropriate, they are," she said. "The key here is that it's between the servicer and the borrower. Every circumstance is different."
Working out a new loan has also been a struggle for Odelle Boykin, a Connecticut home health care worker who housing advocates claim is a victim of a predatory lending.
Boykin says her mortgage broker promised her when she refinanced two years ago at a teaser rate she could afford that she could refinance again when the payments went up. She says when the loan was about to reset in October, with payments shooting up from $1,431 to $1,702 a month, she contacted the servicer, Fremont Investment & Loan, but the company told her it no longer handled refinancing. The payment is set to go up again next month.
"She was basically deceived," said Karen Nigol of the Housing Education Resource Center in Hartford. According to Nigol, Boykin would not have been able to afford the loan without earning more income than she did at the time of the loan application. Nigol says the mortgage broker listed Boykin as his employee on the application, even though she was unemployed.
"In fact, he said to her, 'Congratulations, you now work for me,' and put down an additional amount of income that really wasn't true," Nigol said.
Boykin, like Cruz, took money out of her house to pay bills or make improvements, but unlike many other homeowners in distress, both of their houses are still worth more than the amount they have borrowed.
Nigol says Boykin continued to pay each month at the lower rate of $1,431, but the servicer wouldn't accept her checks. "I just paid the regular amount and they weren't really satisfied with that because they kept asking for the higher amount," according to Boykin.
She then stopped paying, and is now being threatened with foreclosure.
A spokesman for Fremont, which services Boykin's loan, did not address the specific allegation that the mortgage broker had falsely reported Boykin's income on the loan application. Boykin never received a full copy of the loan application. The spokesman told CNN the company has forwarded her a proposed modification program and "...will be following up on the efforts made to reach the borrower directly to discuss the problem."
Cruz's loan servicer, America's Servicing Company, is owned by Wells Fargo (WFG) and said in a statement it "...cannot share specific customer loan information with anyone other than the customer. For the past several months, we have attempted to reach out to Mr. and Mrs. Cruz in an effort to resolve their situation, but have not had success in making contact with them."
With an apparent stalemate between lenders and borrowers, will people be forced to go into foreclosure or even to just walk away?
"Yes," said Connecticut Fair Housing's Erin Kemple. "The simple answer is yes."

Features

These Fortune 100 employers have at least 350 openings each. What are they looking for in a new hire? More

It would be the world's second-biggest economy. See how big companies' sales stack up against GDP over the past decade. More