Crummy economy, great car deals
With the economy on the rocks, experts say this may be the best time to go car shopping.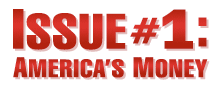 Issue #1: America's Money - Everyday on CNN
Autos
| | |
| --- | --- |
| 36 month new | 5.91% |
| 48 month new | 5.98% |
| 60 month new | 6.03% |
| 72 month new | 3.78% |
| 36 month used | 6.31% |
NEW YORK (CNNMoney.com) -- The economy stinks, the housing market is in the dumps, and auto sales are way down. Looks like a great time to go car shopping.
With talk of a recession, consumers are tightening their purse strings, so carmakers and dealers are doing whatever they can to keep the metal moving.
"I think it's one of the best times in recent history, certainly," says Jack Nerad, managing editor of Kelly Blue Book.
Vehicle purchase incentives - including cash rebates, low interest financing and behind-the-scenes dealer cash -are at near-record levels, says Jesse Toprak, an analyst with automotive Web site Edmunds.com. And incentives are peaking earlier in the year than usual.
"Anytime between now and July or August would be a great time to buy," he says.
Wait a little longer and you may find better prices, according to Toprak, but you'll also be picking through the dregs of the remaining inventory. If you want a good deal without having to accept an ugly color or paltry options, sooner is better.
Learning from past mistakes
It's not that car dealers are desperate. Unlike past years, auto lots aren't bulging with unsold vehicles. "There are still people buying," says Mike Jackson, president of AutoNation, the country's largest auto dealership chain.
Manufacturers have learned from past mistakes and have ratcheted back production to better meet reduced demand. "Days to turn," a measure of how long vehicles sit unsold on dealer lots, has remained about steady since last year, says Toprak.
But the current downturn has been so severe that vehicle manufacturers have quietly added incentives just to keep things where they are, he says.
The average level of incentive spending per vehicle is about $2,500 so far this year, according to Toprak. The record was $2,600 in 2004, during the height of Detroit's big-incentive wars.
Chrysler is already offering a $1,000 cash rebate on the just-released 2009 Dodge Journey crossover SUV and up to $6,000 on the Jeep Commander large SUV, according to Edmunds.com. Chrysler offered the highest average incentives last month, according to Edmunds.
A quieter approach
Carmakers have learned that big, splashy incentive-based marketing programs - "Red tag clearance mega-sale!" - hurt brand image and feed a consumer habit of waiting for the next big rebate program. So today's incentives, while big, are wielded more gently. You may not hear about them until you start shopping more seriously.
"Most automakers have done a good job of selling the product, not the deal," says Toprak.
But all the incentives don't necessarily spell great deals for car shoppers. As always, says Tom Libby, an analyst with J.D. Power and Associates, it all depends on what you're shopping for.
The specific model in question makes a difference, according to Libby. Sought-after vehicles, like the Buick Enclave crossover SUV or the redesigned Honda Accord will be harder go get a deal on.
And neither the Enclave nor the Accord is being sold with heavy incentives.
It also depends on where you live, says Nerad of Kelley Blue Book. There are more region-specific incentives than ever before, he says. "Companies get more sophisticated every year - every month really - on how they allocate this stuff."

Features

These Fortune 100 employers have at least 350 openings each. What are they looking for in a new hire? More

It would be the world's second-biggest economy. See how big companies' sales stack up against GDP over the past decade. More