Bizarro World for homebuilders
Homebuilders like Lennar keep reporting losses and warn that it won't get better soon. So why are the stocks among this year's biggest winners?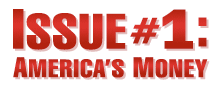 Issue #1: America's Money - Everyday on CNN
NEW YORK (CNNMoney.com) -- Honestly, Wall Street sometimes seems like Bizarro World in the old Superman comics.
Case in point: Look what's going on with homebuilders.
Lennar (LEN, Fortune 500), for example, is still feeling the effects of the housing slump: It reported its fourth consecutive loss and sales plunged 64%. What's more, the company's CEO said in a statement that "the housing industry continues to be impacted by an unfavorable supply and demand relationship."
However, Lennar's loss was smaller than expected. It only reported a loss of 56 cents per share. Analysts had been forecasting a loss of $1.07 a share. The result? Lennar's stock gained nearly 3% Thursday morning.
Lennar is not the only struggling homebuilder that has been rewarded by investors for avoiding the worst-case scenario. In fact, after a brutal 2007, the homebuilding sector is on track to end the first quarter as one of the hottest, bucking the market's overall bearish trend.
Shares of Hovnanian Enterprises (HOV, Fortune 500) are up 54% year-to-date. Pulte Homes has gained nearly 35%. And shares of KB Home (KBH, Fortune 500) and D.R. Horton (DHI, Fortune 500) are both up more than 15%. I wonder what D.R. Horton CEO Donald Tomnitz, who famously said a year ago that 2007 would "suck," has to say about this year's rally in homebuilding stocks. Maybe something like "it's good to suck."
It may seem odd that investors are pouncing on homebuilders even though the earnings and sales projections for 2008 are bleak at best. In addition, it's hard to get excited about the outlook for homebuilders considering yesterday's Census Bureau headline that new home sales had hit a 13-year low in February.
So what's up with the homebuilding rally? Analysts and fund managers have often said that historically, the best time to buy homebuilders is when they seem expensive. Translation: Buy builders' shares when the companies are only expected to report small profits - or maybe even losses - and avoid them when the stocks seem cheap.
That's because when homebuilding shares trade at low price-to-earnings ratios, it's probably because their earnings - the denominator of the P/E equation - are likely close to their peak. Now, on the other hand, even though many homebuilders don't even have E's to speak of, it might be time to buy because things can only improve.
It's a risky move to make but several savvy money managers are betting on a rebound of the sector. My colleague Colin Barr at Fortune pointed out in a story last month that Legg Mason Value Trust manager Bill Miller expects the sector to bounce back this year. And Miller is not alone.
According to data from FactSet Research, which tracks institutional investment flows, several funds at Fidelity, T. Rowe Price, Manning & Napier and State Street increased their postiions in Lennar, KB Home and other homebuilders in the fourth quarter of last year. Plus, the influential Chicago-based hedge fund Citadel Investment Group upped its stake in KB Home, Ryland Group (RYL, Fortune 500) and Toll Brothers (TOL, Fortune 500).
"When you look back historically, the time to buy homebuilding stocks is when blood is in the streets and you see all the negative news. It pays to be contrarian," said Jason Lisiak, senior analyst with Manning & Napier. He added that his firm is looking to own homebuilders for a three-to-five year time frame.
So even though it may seem counterintuitive to buy companies that are likely to continue racking up losses, some investors seem to be getting the sense that the bottom for homebuilders may soon be near ... even if the market isn't going to turn around for the better anytime soon. Down is up and up is down indeed.
Issue #1 - America's Money: All this week at noon, CNN explains how the weakening economy affects you. Full coverage.
Have you lost your job, your business or your home? Are you raiding retirement accounts to pay the bills? We want to hear from you. Tell us how you're being affected by the weakening economy and you could be profiled in an upcoming story. Send emails to realstories@cnnmoney.com.

Features

These Fortune 100 employers have at least 350 openings each. What are they looking for in a new hire? More

It would be the world's second-biggest economy. See how big companies' sales stack up against GDP over the past decade. More