Rising yuan crunches outsourcers' bottom line
China's currency is hitting record highs against the U.S. dollar - a problem for apparel companies and others that rely on low-cost Chinese manufacturing.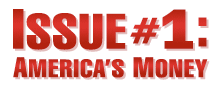 Issue #1: America's Money - Everyday on CNN
(FORTUNE Small Business) -- The Chinese yuan reached a record high against the dollar last week, the latest in a series of sharp rises that are changing the dynamics of manufacturing in China - cutting already-thin margins for some small-business owners.
Unpegged from the U.S. dollar in July 2005, the Chinese yuan (RMB) started gaining momentum in 2006, when it rose 3.3%. But it took off in 2007, ending the year up 6.9%, and continued growing stronger this year, appreciating 4% in the first quarter of 2008. Last Thursday the yuan set a record of 7.0105 yuans to the dollar, down from its 2005 fixed rate of 8.28 to the dollar. (Wednesday's exchange rate, 7.0184, marked a slight retreat from last week's high.)
With American corporations both large and small relying on outsourced Chinese manufacturing for cheap labor and materials, a rising yuan is hitting some companies straight on the bottom line.
"We watch the appreciation of the RMB very closely," said Connie Li, founder of TrafficCast International, a Madison, Wisc., firm that collects and analyzes traffic data. TrafficCast pays its Shanghai-based product development subsidiary in US dollars - a transaction that is growing more expensive. "We want a low RMB."
Mia Abbruzzese, owner of children's footwear company Morgan & Milo in Boston, also likes to see a wide gap between the yuan and the dollar.
"We have always manufactured in China, like many athletic companies, because of the nature of our raw materials," she said. "If the RMB goes up, we have to raise our prices to compensate." Abbruzzese has already hiked the price of last season's line $1 to $2 per pair - a big increase for shoes that generally retail for less than $20.
Those who manufacture in China are the first to feel the effects of a strengthening yuan, but if the currency continues climbing, exporters who sell into the Chinese market - and manufacturers outside China who compete against the country's low-cost goods - will start to see changes in their market dynamics.
The rise of the yuan has been long anticipated: While China ended its fixed conversion rate against the U.S. dollar in 2005 and instead pegged the yuan against a basket of currencies, global policymakers have criticized China since then for keeping the yuan artificially low. That policy helped enlarge the U.S. trade deficit with China - which reached $256 billion in 2007, according to a U.S. Census Bureau report - and put U.S. manufacturers at a disadvantage in competing against China's exceptionally low-priced goods.
The cause for the yuan's sudden rise is open to debate, but many economists believe that pressure from Washington has played a major role. China currency specialists David D. Hale and Lyric Hughes Hale of Chicago-based Hale Advisors weighed in on the issue earlier this year in the journal Foreign Affairs, criticizing Congress for considering protectionist legislation that would punish China if its currency does not appreciate faster.
"China would prefer a slow and steady revaluation. However, U.S. political pressure, rather than economic good sense, will cause an accelerated appreciation trend," Lyric Hughes Hale told FSB.
Others trace the root causes of the spike elsewhere; a recent Economist article argued that Chinese officials' concerns about domestic inflation is a key factor behind the yuan's rise. But for business owners affected by the fluctuations, the critical question is: How worried should we be?
Answers vary, depending on your perspective. "The train left the station many years ago in terms of China's competitive impact on small businesses: Either they have adapted to globalization or they have died," said Lyric Hughes Hale. She sees the yuan's rise as a minor issue in the overall economic picture.
"The current economic downturn in the US is a greater threat to small businesses by an order of magnitude compared to the Chinese currency issues," she said. "Many U.S. companies will continue to take advantage of China's lower-cost manufacturing in spite of revaluation."
Thus far, the rate has had little impact on George Koppel and his wife Ellie, owners of Bettz Designs in Newton, Mass. The couple prides themselves on their American-made handbags and belts, but have found it increasingly difficult to find US fabric companies to supply them - their raw materials now come from China. So far, the yuan's rise hasn't significantly affected Bettz' supply costs.
"Over the years, we've seen our American fabric suppliers run aground from the [Chinese] competition. The Chinese prices may have gone up recently, but they still cost far less than American fabrics," Koppel said.
James F. Smith, a research professor at Western Carolina University's business school, does not believe that the yuan's record rise will continue indefinitely.
"Although the RMB has appreciated to some degree in the past months, it will eventually level out to a 5% appreciation rate each year, or else [China's] central bank could face bankruptcy," Smith said. He advises small businesses that manufacture in China to stay the course.
"If you are outsourcing to China today and you have a good relationship with your source over there, stay where you are," he said. "In the long run, they're not going to be any cheaper in Vietnam."
But Connie Li, who works directly with the yuan through her subsidiary in China, disagrees.
"Based on the recent rise of the RMB, I believe it could rise 10% in the next 12 to 18 months. Any appreciation of 5% or more will have a significant impact on our business in and out of China," she said. "We'll have to find other areas of the business to cut."
Morgan & Milo owner Abbruzzese is also worried.
"Some in the footwear industry will use cheaper materials to offset the appreciation. Based on the principles of our brand, we refuse to sacrifice our quality," she said. "Therefore, we have no choice but to raise our prices."
William Dunkelberg, chief economist for the National Federation of Independent Business (a pro-small-business lobbying organization), sympathizes with companies like TrafficCast and Morgan & Milo that rely on a wide currency gap to survive.
"If the exchange rate changes 5% a year, then all things equal, the cost of anything coming from China goes up by 5% - more than our inflation rate. That could require price hikes of up to 5% to stay even, depending on how important the import is to what the firm produces or sells," he said.
Even 5% may prove optimistic, if the rapid appreciation of the last few months continues through the rest of 2008. Shoe maker Abbruzzese isn't planning to play wait-and-see: She's ready to find other manufacturing options.
"As a small business, we don't have the resources to easily locate other manufacturing opportunities," she said. "I personally will have to take on the difficult and time-consuming task of traveling to India and Vietnam to develop what I need. But it has to happen. The exchange rate is killing us."

To write a note to the editor about this article,
click here
.
Features

These Fortune 100 employers have at least 350 openings each. What are they looking for in a new hire? More

It would be the world's second-biggest economy. See how big companies' sales stack up against GDP over the past decade. More