Need a job? Talk to the animals
The nation's heartland is calling, and it desperately needs vets to take care of the animals that put dinner on your table.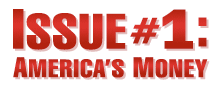 Issue #1: America's Money - Everyday on CNN
NEW YORK (CNNMoney.com) -- Dr. Arlyn Scherbenske, a veterinarian on the sparsely populated plains of North Dakota, is directly responsible for the health of every dog, cat, sheep, horse, cow and canary within a 45-mile radius
"The only thing we don't work on is reptiles, like snakes," said Dr. Scherbenske, speaking by phone from his practice in Steele, a town of less than 700 people.
But that doesn't narrow down his clientele much. Dr. Scherbenske estimates that he has some 100,000 animals under his care, most of them cows at surrounding farms. That's a lot of work, and Dr. Scherbenske - who recently sprained his shoulder on the job - could use all the help he can get.
In the coming months, two veterinary school graduates will be joining his practice to help inspect herds for pregnant cows and treat calves with broken legs. But it isn't easy wooing city-bred vets to move to the country, where the need is approaching critical.
"All of a sudden, the shortage is huge and we have less and less of these kids coming to rural practice," said Dr. Scherbenske. "I think those jobs could be filled if we get over the perception that it is a lower-paid job."
A growing market
The U.S. lost 80,000 jobs in March - its third straight month of losses. But the job market for veterinary medicine is expected to grow dramatically in the next few years.
The Bureau of Labor Statistics projects an increase of 22,000 veterinary jobs nationwide through 2016, a 35% jump from 62,000 vets in 2006. The Bureau also expects a surge of 29,000 veterinary technician jobs, a 41% jump from 71,000 technicians in 2006. The technicians serve as assistants to vets, just as nurses assist physicians in the healthcare profession.
But it's unclear where all these new vets will come from. The Association of American Veterinary Medical Colleges, a Washington, D.C.-based organization representing 32 schools in the U.S. and Canada, produces about 2,600 vets a year, a rate that hasn't changed since the 1970s. That isn't enough to replace retiring vets in the "graying" field, said Dr. Marguerite Pappaioanou, executive director of the association, which does not have an estimate for the projected exodus.
"We've been stuck at 2,600 [grads] a year for 30 years while our population has gone up and our number of animals has gone up," she said. "There is a critical shortage of veterinarians in the U.S. right now."
Going back to the country
While vets are often associated with pets, they're needed more as caretakers for food animals like cattle and sheep. Some rural counties in cattle country have more than 25,000 head of cattle but no vets. The shortages are most acute in parts of the Dakotas, Iowa, Nebraska, Kansas and Missouri.
"The role model for most kids is a vet in companion animal practice working with dogs and cats," said Dr. Gregory Hammer, president of the American Veterinary Medical Association. "What we don't expose them to is a vet working in food safety, research, the military, public health and food animal medicine."
The health of America's livestock, and the meat on your table, is at issue. But convincing city-bred vets to move to the Great Plains to conduct house visits on sprawling herds of cattle, or to conduct food safety inspections in meat processing plants, can be difficult.
"We have more and more people raised further and further from the farm," said Dr. Hammer. "We have people who are less comfortable working on food animals and are less comfortable going to rural areas."
Many grads prefer to care for family pets in cities and suburbs, partly because their average student debts exceed $100,000 according to the Association of American Veterinary Medical Colleges, and the city jobs are seen as more lucrative.
"When they have that kind of debt, they go to the highest bidder," said Dr. Pat Halbur, chair of the veterinary department at Iowa State University. But Dr. Halbur said many of these grads don't realize they can make a good living in the country, noting that the average vet pay in a small Midwestern town is $75,000, compared to $65,000 in a bigger city.
"[Rural vets] do make a very good living, in many cases, a better living than being a companion animal veterinarian," said Dr. Halbur. "The quality of life is there, the income is there, and they're usually able to own their own practices quicker."
Roughing it gets easier
One of the biggest turn-offs for incoming vets is the concept of being on-call 24 hours a day, and the near-impossibility of making house visits across vast areas. But this is changing, and many rural vets are finding that hospital-like settings, where the patients come to them, are more practical and profitable.
"I think that change in vet medicine is going to be in the hospital setting with multiple veterinarians," said Dr. Clark Cooper of the Cooper Veterinary Hospital in West Monroe, Louisiana. "I would hire two vets today, if I could get them in here."
Despite decent salaries, Cooper sees the high tuition of vet school as the biggest deterrent to the industry, and he said he can't afford to pay grads the salaries that they need to pay off their student loans.
In 2007, identical bills were introduced in the House and Senate requesting grant money for vet schools to train more vets, but they're still in the earliest stages of legislation.
"We've got to cut down on the amount of loans these students have," said Dr. Cooper, who, like many vets, believes the federal government should provide more funding for training.

Features

These Fortune 100 employers have at least 350 openings each. What are they looking for in a new hire? More

It would be the world's second-biggest economy. See how big companies' sales stack up against GDP over the past decade. More