Jamie Dimon's shopping list
JPMorgan Chase reportedly made an offer for Washington Mutual that WaMu rejected. So who will the big bank target next?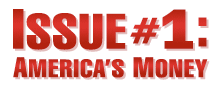 Issue #1: America's Money - Everyday on CNN
NEW YORK (CNNMoney.com) -- Buying Bear Stearns is apparently not enough to sate JPMorgan Chase CEO Jamie Dimon's appetite for beaten down financials.
Apparently, Dimon also approached struggling savings and loan Washington Mutual (WM, Fortune 500) about a takeover as well.
But WaMu spurned Dimon, according to a story in the Wall Street Journal. Instead, WaMu accepted a $7 billion loan investment from private equity firm TPG.
So what's next for JPMorgan Chase (JPM, Fortune 500) now that WaMu has said, "Thanks, but no thanks?"
Dimon is probably going to target other banks whose stock prices have crumbled as a result of the mortgage meltdown and credit crunch.
"Is JPMorgan Chase going to go out and knock on more doors? Absolutely," said Gerard Cassidy, analyst with RBC Capital Markets. "I have to believe they will approach others as a vulture investor. Dimon's a very judicious buyer."
Frank Barkocy, director of research with Mendon Capital Advisors, an investment firm that focuses solely on financial stocks, agreed.
He thinks that Dimon's interest in WaMu is proof that JPMorgan Chase would like to bulk up in California and the Southeast. With that in mind, Barkocy said two regional banks in the Southeast that Dimon might target next are Atlanta-based SunTrust (STI, Fortune 500) and Birmingham, Ala.-based Regions Financial (RF, Fortune 500).
Shares of SunTrust have plunged more than 30% in the past twelve months while Regions' stock has plummeted more than 40%
Barkocy added that another bank closer to JPMorgan Chase's home base of New York that might be a good fit is Sovereign Bancorp (SOV, Fortune 500). A purchase of Sovereign, based in Philadelphia, would expand JPMorgan Chase's presence in Pennsylvania, New Jersey and New England. And Sovereign has lost nearly two-thirds of its market value in the past 52 weeks.
"It makes sense for JPMorgan Chase to explore more deals. I don't think they are done yet, particularly with distressed situations," Barkocy said.
Problem is, some of the other banks up for grabs right now that might be considered distressed are not great fits for JPMorgan Chase.
Cleveland-based National City (NCC, Fortune 500) hired Goldman Sachs to explore "strategic alternatives" last week and is said to have attracted interest from KeyCorp (KEY, Fortune 500), Fifth Third Bank (FITB, Fortune 500) and Wells Fargo (WFC, Fortune 500).
But JPMorgan Chase, which includes the former Midwestern banking giants Bank One and First Chicago as part of its makeup, doesn't really need to expand much further in Ohio.
As for opportunities in the Golden State, Brea, Calif.-based Fremont General (FMT) is in danger of being delisted by the New York Stock Exchange. And the Federal Deposit Insurance Corp. told Fremont last month that it must raise more capital or sell itself.
But Barkocy said Fremont would probably be too small for Dimon to be interested in.
"What's left in California would not give JPMorgan Chase the same critical mass as WaMu would. They could do some fill-in deals with smaller-sized banks but I don't think that's the game plan," Barkocy said.
Dimon may face another problem trying to expand. Cassidy said he thinks many banks would follow WaMu's lead and turn down low-ball bids. According to the Wall Street Journal report, JPMorgan Chase offered to buy WaMu for $8 a share. At the time, the stock was trading around $10.
In the case of Bear Stearns, the investment bank had little choice but to accept Dimon's original "takeunder" offer of $2 a share since Bear was facing the prospect of bankruptcy. (JPMorgan later upped its offer to $10 a share - still a significant discount to where Bear was trading before the credit crunch.)
Cassidy said other banks may choose to try and ride out the storm in the hopes that their financial conditions will eventually improve. He said that some banks may find themselves in a situation when a fire sale is the only option after they report first-quarter earnings.
But unless a bank fears that it is truly on the verge of imminent collapse, it doesn't make sense to sell for a market discount.
"No big bank is going to go out and try and do a transaction with a big premium. It's not in the cards today because of credit quality," he said. "Therefore, if you're a seller and you think you will make it through the downturn, you'd tell potential buyers to call you back in three years."
Still, Dimon has the luxury of sitting back and watching how Wall Street reacts to what is likely to be another brutal round of first-quarter reports for many of the companies on his shopping list.
"Dimon does a tremendous job of due diligence. They will still be able to strike if there are advantageous opportunities," Barkocy said.
Issue #1 - America's Money: All this week at noon ET, CNN explains how the weakening economy affects you. Full coverage.
Have you lost your job, your business or your home? Are you raiding retirement accounts to pay the bills? We want to hear from you. Tell us how you're being affected by the weakening economy and you could be profiled in an upcoming story. Send emails to realstories@cnnmoney.com.

Features

These Fortune 100 employers have at least 350 openings each. What are they looking for in a new hire? More

It would be the world's second-biggest economy. See how big companies' sales stack up against GDP over the past decade. More