For GE, the world is not enough
Strong global sales can't keep GE from feeling the impact of the U.S. economic woes...and the poor results extend beyond just problems in the credit markets.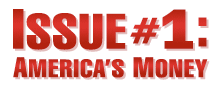 Issue #1: America's Money - Everyday on CNN
NEW YORK (CNNMoney.com) -- So much for a weak dollar and stronger global economy helping to lift results for large multinational companies like General Electric.
GE did report that international sales grew 22% in the first quarter and that revenue from developing countries soared 38%. But that was not enough to save GE from reporting total sales and earnings that missed analysts' forecasts.
Remember that country where GE is based? The one that many people believe is now firmly entrenched in a recession? GE (GE, Fortune 500) can't escape the economic weakness in the United States.
The stunningly disappointing results is a sobering reminder that first-quarter results for many companies will be poor. Results for major financials like Citigroup (C, Fortune 500), Merrill Lynch (MER, Fortune 500) and Washington Mutual (WM, Fortune 500) are likely to be terrible.
GE indicated that the problems in the financial markets were the big reason behind the weakness.
The company's two financial services units - Commercial Finance and GE Money - both reported steep declines in operating profits.
What's more, GE said that operating profits in both units could post double-digit declines in earnings for all of 2008, helping to push lower GE's own forecast for overall profits for the coming year.
Unfortunately, GE's bad news extends far beyond the credit crunch and is a troubling sign for the entire economy and market.
"This market has folks wondering how deep the water is and how far it is to land," said Todd Campbell, president of E.B. Capital Markets, a research firm catering to institutional investors. "The GE miss reignites investor questions on who will be next and will anyone be spared."
Trouble on many fronts
GE is a proxy for the overall economy, making everything from light bulbs and dishwashers to jet engines, defibrillators and mediocre reality television shows - sorry, as this Web site's former media reporter, I couldn't resist a jab at GE's struggling NBC unit.
GE said that softness in the industrial, healthcare and NBC Universal divisions account for some of the lowered profit forecast.
The one area that is doing well for GE right now is its infrastructure business, thanks largely to orders for energy-related equipment and services.
But GE's industrial unit reported an operating profit decline of 16% in the quarter. The company said that unit volume (i.e. the number of good sold, not the dollar amount) of appliances fell 18% due to the problems in the U.S. housing market.
And even though orders for industrial goods in Latin America and Asia each grew more than 20%, U.S. orders fell 5%.
The company's healthcare business also reported a tough quarter - sales were flat and operating profits fell 17%. GE said that orders for diagnostic imaging equipment dropped 13%.
Even at NBC Universal, which actually was one of the few relatively bright spots for GE in the quarter - it reported a 3% increase in profits - the news is not encouraging.
For the full year, GE said profits at NBC Universal, which include the flagship TV network, cable channels USA and Bravo and the Universal movie studio, are likely to be up less than 5%. That's despite the fact that NBC is airing the Olympics this summer and like other media companies should see a boost from political advertising.
So it's more than just the credit crunch that's affecting GE. People are not buying refrigerators because they aren't buying new houses. Hospitals aren't ordering more X-rays and MRI machines because of budget problems. Advertisers are pulling back on spending due to economic weakness.
It's no wonder then that GE's stock plunged more than 10% Friday morning and dragged down the entire market. The poor results probably spell trouble for all types of GE competitors ranging from appliance maker Whirlpool (WHR, Fortune 500), industrial and medical equipment giant Siemens (SI) and media titans like my parent company Time Warner (TWX, Fortune 500).
There may be some individual companies that will buck the downward trend during this first-quarter earnings period. But overall, it's going to be ugly.
Issue #1 - America's Money: All this week at noon ET, CNN explains how the weakening economy affects you. Full coverage.
Have you lost your job, your business or your home? Are you raiding retirement accounts to pay the bills? We want to hear from you. Tell us how you're being affected by the weakening economy and you could be profiled in an upcoming story. Send emails to realstories@cnnmoney.com.

Features

These Fortune 100 employers have at least 350 openings each. What are they looking for in a new hire? More

It would be the world's second-biggest economy. See how big companies' sales stack up against GDP over the past decade. More