Retirement pitfall: 401(k) fees
Gerri Willis has tips on how to avoid excessive fees in your retirement plan.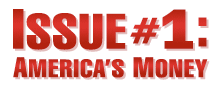 Issue #1: America's Money - Everyday on CNN
NEW YORK (CNNMoney.com) -- The House Education and Labor Committee voted yesterday on an Act to ensure that you have access to complete and clear information about fees associated with your 401(k). But there are still a lot of legislative hurdles to overcome, and many of us don't want to wait for the government to make a decision.
Here's what you need to know about 401(k) fees.
1. Know the impact
While contributions to your account and the earnings on your investments will increase your retirement income, fees and expenses paid by your plan may substantially reduce that gain.
For example, a 1% difference in fees and expenses would reduce your account balance at retirement by 28%.
That could be the difference between making $227,000 and $163,000 in retirement.
And not many people know what they're paying. A recent AARP survey found that 83% of those surveyed didn't know how much they paid in 401(k) fees and expenses.
2. Understand the fees
Most 401(k) plans include a number of bundled fees.
There are plan administration fees, which cover day-to-day operation costs like record keeping, accounting or educational seminars.
Then there are investment fees. These are some of the largest fees in your plan.
Investment fees are related to operating mutual funds and other investment options offered in a 401(k).
There may be individual service fees associated with your plan as well. So, you may be charged if you take a loan from it.
Also, there are fees associated with specific investment vehicles. If you have mutual funds, you can be charged rule 12-b-1 fees, which pay for mutual fund advertising or broker commissions.
They are usually between 0.25% and 1.00% of assets annually.
3. Find the fees
The plan administrator should be able to outline some of the fees including investment management fees and provide a description of any transaction fees and expenses you'll be charged.
Your 401(k) plan's summary plan description will tell you what the plan provides and how it operates.
You should be able to find out if any administrative expenses are paid by your plan or by your employer.
The plan's annual report has info on the plans assets, liabilities, income and expenses and shows the administrative fees paid by the plan.
You won't see the expenses deducted from investment results or fees and expenses paid by your individual account.
Fees paid by your employer also will not be shown.
4. Talk to your employer
You have to appeal to your employer.
Every company should have someone who is designated as the plan administrator.
It could be one person, or a committee of people. If you're not sure who to contact, your payroll department should be able to help.
Ask about what fees the plan charges, and raise any concerns about excessive fees.
The plan administrator can research these fees or begin investigating more cost-effective plans.
If you don't seem to be getting anywhere with HR, you can also contact the Department of Labor.
That's at http://www.dol.gov/ or 1-866-4-USA-DOL.

Gerri's Mailbox: Got questions about your money? We want to hear them! Send e-mails to
toptips@cnn.com
or
click here
- each week, we'll answer questions on CNN, Headline News and CNNMoney.com.
Features

These Fortune 100 employers have at least 350 openings each. What are they looking for in a new hire? More

It would be the world's second-biggest economy. See how big companies' sales stack up against GDP over the past decade. More