The barbarians are back
Microsoft and Yahoo. EA and Take-Two. The return of hostile takeover bids is a good sign since it shows that strong companies are willing to put cash to work.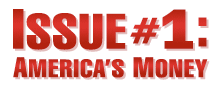 Issue #1: America's Money - Everyday on CNN
NEW YORK (CNNMoney.com) -- The race for the Democratic presidential nomination isn't the only thing that's getting nastier these days. Check out what's happening in Corporate America: Hostile takeover bids abound.
Microsoft (MSFT, Fortune 500) is circling Yahoo (YHOO, Fortune 500), which has until Saturday to accept the software giant's $44.6 billion unsolicited bid. If Yahoo declines, Microsoft has said it would take its case directly to Yahoo shareholders. If Yahoo reports strong earnings after the bell today, some think Microsoft could be forced to raise its bid.
Electronic Arts (ERTS) is hoping to acquire rival Take-Two Interactive (TTWO), the maker of the popular Grand Theft Auto series of video games. But Take-Two thinks EA's $2 billion bid is EA's attempt to pull off a Grand Theft Heist. EA announced Friday it was extending its offer but cut the per share price from $26 to $25.74 to account for new shares Take-Two has issued. (The value of the overall bid is still $2 billion.)
Just last week, Blockbuster (BBI, Fortune 500) disclosed a $6 per share bid for Circuit City (CC, Fortune 500), an offer that Circuit City hasn't yet rejected outright. But the company said in a statement that it has questions about Blockbuster's "ability to consummate" the deal.
And Dow component United Technologies (UTX, Fortune 500) is trying to buy ATM maker Diebold (DBD). United Technologies has acquired a 3.5% stake in Diebold, but Diebold said the $40 bid for the company "significantly undervalues" it.
Can you sense the hostility? It's like the 1980s all over again. The barbarians are back!
Remember those days? Big firms were targeted by private equity shops that swooped in, took them over and loaded them up with debt. The KKR takeover of RJR Nabisco was chronicled in the classic book "Barbarians at the Gate."
Except now the barbarians are some of the top Fortune 500 firms looking to make smart strategic purchases - instead of leveraged buyout shops.
So what's this all mean for investors?
It has to be considered a good sign that many top companies like Microsoft, EA and United Technologies are showing they are willing to spend big bucks in uncertain times. They are clearly making a bet that now is the time to be opportunistic. (The Blockbuster-Circuit City case doesn't exactly fit this pattern since there are legitimate issues as to how Blockbuster would pay for the deal.)
And even though the target companies in each of these scenarios haven't embraced the offers yet, one would have to think it's only a matter of time before they do.
Of course, companies like Yahoo, Take-Two and Diebold should hold out for the best possible price. And maybe they will be able to get their well-heeled acquirers to up the ante.
But make no mistake. The prices being offered are already pretty generous. Microsoft's bid attached a 62% premium to Yahoo. EA's offer was a 50% bump. And United Tech offered a 66% premium.
And even the offer for Circuit City, despite questions about its financing, has to be considered more than fair. Blockbuster is valuing the unprofitable Circuit City at a 54% premium.
These aren't low-ball offers ala the JPMorgan Chase (JPM, Fortune 500) fire-sale purchase of Bear Stearns (BSC, Fortune 500) and its reported "takeunder" bid for Washington Mutual (WM, Fortune 500).
Yahoo, Take-Two and Diebold probably won't remain independent for much longer.
Roy Behren, co-manager of the Merger Fund, a mutual fund that invests in takeover situations, said that hostile bids usually follow a script and that often the targets are trying to get the best deal they can before ultimately selling.
And if these companies do finally relent and agree to a takeover, that may pave the way for other unsolicited bids.
After all, there are plenty of companies sitting on big piles of cash that they could use for wheeling and dealing.
"There are more unsolicited bids than we've seen in the past couple of years," Behren said. "Companies have hunkered down for a rough economic environment. They are looking for ways to grow themselves and they may do that through acquisitions at a time when it may be difficult to grow organically."
And if the merger floodgates do open up again, that could set the stage for a nice rebound in stocks later this year.
So it might soon be time to bust out that old Members Only jacket (you know you have one!) and profess your love of the 80s if some of today's hostile bids get accepted.
Issue #1 - America's Money: All this week at noon ET, CNN explains how the weakening economy affects you. Full coverage.
How is the economy affecting your everyday life? Tell us about how your money situation has changed - or stayed the same - in the last few months. What's your biggest economic worry? Send us your photos and videos, or email us and share your story.

Features

These Fortune 100 employers have at least 350 openings each. What are they looking for in a new hire? More

It would be the world's second-biggest economy. See how big companies' sales stack up against GDP over the past decade. More