Rich old men get their way, but...
Activist shareholders Nelson Peltz and Carl Icahn are raising a ruckus. Are their rumblings good for shareholders?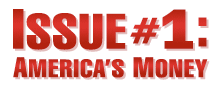 Issue #1: America's Money - Everyday on CNN
NEW YORK (CNNMoney.com) -- I wrote an 80s-themed column earlier this week about the return of hostile takeovers. Today, you get the sequel about billionaire activist shareholders making a fuss. Call it Revenge of the Rich Guy.
Nelson Peltz and Carl Icahn, two of the most high-profile corporate agitators, have been in the news a lot lately.
Fast-food chain Wendy's (WEN), a Peltz target for the past year or so, finally gave into pressure to sell the company, agreeing today to merge with Arby's owner Triarc (TRY), which is also owned by Peltz. (Mmm. I wonder if you'll be able to get a Wendy's Broccoli and Cheese Baked Potato with an Arby's Roast Beef.)
Icahn has two top investments making headlines. Floundering communications equipment company Motorola reported a bigger-than-expected loss today as cell phone sales plunged 39% in the first quarter .
Icahn had pressured Motorola (MOT, Fortune 500) to spin off its mobile device business for some time, and the company finally relented last month.
And another Icahn holding, video rental retailer Blockbuster (BBI, Fortune 500), launched an unsolicited takeover bid for consumer electronics chain Circuit City (CC, Fortune 500) earlier this month. Icahn has given his blessing to the move and reportedly has agreed to finance the more than $1 billion bid if Blockbuster can't raise the capital elsewhere.
Investors such as Peltz and Icahn, as well as other prominent activists such as William Ackman of hedge fund Pershing Square Capital Management and former Securities and Exchange Commission chairman Richard Breeden, often use their clout to get underperforming companies to shape up and make changes that can boost shareholder value.
But is shareholder activism really helping the average investor all that much? The batting averages of some of the activists aren't that great as of late.
Look at Wendy's for example. Yes, the company has at long last decided to give up its independence. But today's transaction only values Wendy's at a 6% premium to yesterday's closing price. And Wendy's stock is flat for the year, so it's not like there has been a big anticipatory buildup to the Peltz deal.
Icahn's investments have fared even worse.
Shares of Motorola fell nearly 4% at the open today on the weak first-quarter report. And that's on top of a 5% slide Motorola's shares have taken since the company announced its break-up plans last month.
So yeah, Icahn got what he wanted. But investors don't seem to approve.
Ditto for Blockbuster and its proposed buyout of Circuit City. The deal has been almost universally panned by analysts. Blockbuster's stock has fallen nearly 8% since Blockbuster disclosed its offer for Circuit City.
It all goes to show that just because a wealthy investor has some ideas about how to shake things up, those plans aren't always the best for the company.
Ackman, for example, urged retailer Target (TGT, Fortune 500) to sell off its credit card receivables business, and the company announced last month it was in talks to unload it to an unnamed investment partner.
But, as my Fortune colleague Roddy Boyd has pointed out, Ackman's investment in Target has not panned out just yet. Since Ackman disclosed his stake last July, the company's stock has plunged more than 25%.
To be sure, the weak economy and soft consumer spending are a big reason behind the drop in Target's stock. But if you ask me, management's time would be better served trying to figure out how to get same-store sales back on track than dealing with Ackman's demands.
Of course, this is not to say that there is no benefit to activist shareholders. Peltz, Icahn, Ackman, et al. have all had their fair share of successes.
But it seems that with market conditions as tough as they are in the face of an uncertain economy, this might not be the best time for activists to be creating a fuss. The last thing that already struggling companies need is the added distraction of dealing with a nagging shareholder.
Issue #1 - America's Money: All this week at noon ET, CNN explains how the weakening economy affects you. Full coverage.
Under the government's economic stimulus plan, 130 million people will receive tax rebate checks for $300 and up, starting April 28. What do you plan to do with your check? How do you think the stimulus plan will affect the economy? Send us your photos and videos, or email us and tell us what you think.

Features

These Fortune 100 employers have at least 350 openings each. What are they looking for in a new hire? More

It would be the world's second-biggest economy. See how big companies' sales stack up against GDP over the past decade. More