Recession-proof job: personal financial adviser
Market woes and nervous baby boomers are feeding demand for a professional who can find a safe place for your money.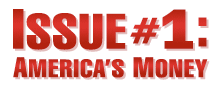 Issue #1: America's Money - Everyday on CNN
NEW YORK (CNNMoney.com) -- A lot of jobs are in trouble in today's tough climate, but doom and gloom are the bread and butter of a personal financial planner.
Combine an economy on the edge of recession, brewing inflation and an aging boomer population, and you have a growing market for someone who can find a safe place to put your money.
"We're like doctors, but for your personal finances," said Chuck Bender, a personal financial planner at The Financial Consulate, which is based in the Baltimore suburb of Lutherville. He helps clients organize their finances for retirement, investment, estate planning and their children's education.
Bender, who passed the Certified Financial Planner exam early this year, said he'd always been interested in advising friends on retirement, investments and Roth IRAs. But he thought the CFP job was mostly about selling life insurance, so he went into corporate finance instead. After he grew disenchanted as a corporate tax auditor, he landed a job helping people reorganize their finances without being pressured to sell them insurance plans.
"This is much more fulfilling than anything I was doing on the corporate side," said Bender. "We can look at clients' tax returns and find something to save them a couple thousand bucks, and to them that's a lot of money. Personally, that's very satisfying."
Soaring demand
The demand for personal finance planners is expect to soar, as baby boomers who want to safeguard their financial future look for help in getting through retirement. The Bureau of Labor Statistics projects that jobs in this category, which includes certified planners and other financial advisers, will surge 41% between 2006 and 2016, adding 72,000 jobs for a total of 248,000. The wage is competitive, according to the BLS, which estimates median earnings at more than $66,000.
And the current economic climate is fueling further demand. "During a recession, people want to know what to do with their money, so they turn to financial planners for help," said Ellen Turf, Chief Executive of The National Association of Personal Financial Advisors, a trade group.
Turf said demand has grown ever since corporate meltdowns like Enron, where many workers had all their investments tied up in their company's stock, only to watch it disappear overnight. Continued market unsteadiness and a growing of the retirement-age population have compounded the need.
A maturing field
"It has to do with baby boomers retiring, and it also has to do with the maturation of our profession," said Mark Johannessen, president of the Financial Planning Association, an industry organization. "The profession has grown to a point where it's seen as an appealing profession: one where you can help people. You know you're going to help change the way they live, and to help them achieve their goals. It's an almost indescribable feeling."
Many planners or advisers become Certified Financial Planners, which requires a Bachelor's degree, three years of work experience and the passing of a 10-hour test.
The test is administered by the Certified Financial Planning Board of Standards and has a reported pass rate of 55% to 60%. After college, the cost of getting certified can range up to $5,000. There are 57,000 CFPs in the U.S., according to the board.
A financial cheerleader
Gary Ingram, a recently-certified CFP working for McLean, Va.-based wealth management firm Harris SBSB, said that he held a senior management job in AT&T's IT department several years ago, when he made the career switch to personal finance planner. He said he would have done it earlier, but he didn't want to take a salary cut, knowing it would take several years in a new career to build back up to management-level pay.
But then AT&T handed Ingram a pink slip, with enough severance pay to fund his career switch. Ingram, who already had an MBA, began training as a personal financial planner because he saw it as a secure job with projected growth, where he could help other people to manage their wealth.
Now, Ingram sees himself as a "personal trainer" for his clients, focusing on fiscal, rather than physical, fitness. He describes himself as a "cheerleader" in motivating them to attain their goals.
"Getting laid off was a catalyst," said Ingram, who says he can empathize with people in similar straits. "I wanted to have a career that was more personally rewarding for me, that matched up my skill sets better, and gave me the opportunity to help other people."

Features

These Fortune 100 employers have at least 350 openings each. What are they looking for in a new hire? More

It would be the world's second-biggest economy. See how big companies' sales stack up against GDP over the past decade. More