Rebates might be too little, too late
Economists question whether $110 billion in tax rebates will provide stimulus needed to hold-off recession and restart growth.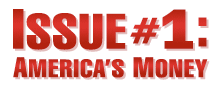 Issue #1: America's Money - Everyday on CNN
NEW YORK (CNNMoney.com) -- Tax rebates are starting to arrive in bank accounts. But many economists doubt that they will keep the economy from recession.
The stimulus package, passed with overwhelming bipartisan support earlier this year, will give rebates to about 130 million Americans, costing the U.S. Treasury more than $110 billion. Married taxpayers earning $150,000 or less will get up to $1200 while single taxpayers earning $75,000 will receive up to $600.
But since the measure passed Congress, there have been growing signs that the U.S. economy has already fallen into recession.
"This is will not avert a recession, because it is too late," said Lakshman Achuthan, the managing director of the Economic Cycle Research Institute. "For this to have kept us out of what was an avoidable recession, it needed to happen a couple of months ago, in January or February."
In the past three months, employers have cut 232,000 jobs from their payrolls. The unemployment rate has climbed to 5.1% from 4.7% as recently as November.
Another 80,000 job losses are forecast to be reported in the April employment report this Friday, according to economists surveyed by Briefing.com, while the unemployment rate is expected to climb to 5.2%.
In addition, leading retailers have reported disappointing sales. Auto sales have tumbled 8% from year-earlier levels in the first quarter. Home prices and sales have also continued their slide.
Finally, rising food and energy prices have hit consumer confidence. With that in mind, Achuthan thinks that people who will be receiving rebates will probably use them to pay bills or deal with a tighter budget brought on by higher prices. In other words, there won't be the type of incremental spending that could actually spur the economy.
But Rich Yamarone, director of economic research at Argus Research, thinks the U.S. will be able to avoid a recession, which is typically not officially recognized by the National Bureau of Economic Research until six months or more after one has begun.
He points out that the government is expected to report a 0.4% increase in gross national product, the broadest measure of the nation's economic activity, for the first quarter Wednesday. That follows a 0.6% gain in the fourth quarter of 2007.
While these are not exactly strong levels of growth, they are still growth. And Yamarone said the influx of cash from the rebates could keep GDP positive in the second and third quarters as well.
"We believe 28% of the checks will be spent in the retail sector, and that they could add 0.8 percentage points to GDP," said Yamarone. "I know that we're on the verge of a recession, but this has the promise to keep the economy growing."
But even Yamarone doesn't believe that the checks will cause a significant lift in employment, as retailers will try to make due with existing staff rather than hire more help for what could be a one-time boost in spending.
"It might stop the job loss in the retail sector, and in that respect it could only be a temporary situation," said Yamarone.
What's more worrisome to some is that the rebates might do just enough to lull people into thinking that the economy is on the upswing again.
Lehman Brothers economist Drew Matus believes that GDP will fall in the second quarter but that the rebates, along with interest rate cuts by the Fed, could lead to modest growth and an end to the recession in the third or fourth quarters.
However, he sees GDP falling again by early 2009, as spending and economic activity will continue to stumble unless there is further assistance from the government.
Matus said the stimulus checks will have almost no impact on problems in the housing and credit markets, which he said have been a major force driving the economy into recession.
"It's a short-term fix," he said. "Is it enough to restart the economy? I don't think so, not on its own. As far as the credit and real estate markets, $600 doesn't go far on mortgage payments."

Features

These Fortune 100 employers have at least 350 openings each. What are they looking for in a new hire? More

It would be the world's second-biggest economy. See how big companies' sales stack up against GDP over the past decade. More