Smart moves for your stimulus check
Save or splurge? Top Tips on how to get the most out of your stimulus money.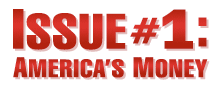 Issue #1: America's Money - Everyday on CNN
NEW YORK (CNNMoney.com) -- You may be getting your economic stimulus payment as early as today. The Bush administration wants you to spend that money. But here are some smart ideas on what you can do with your money.
1. Retailers are salivating
Home Depot is asking customers to spend rebate on environmentally-friendly items, offering specials on efficient washing machine.
Staples is giving promotions for small businesses like no interest or payments for six months on certain purchases, or 10% off other purchases.
Sony offering $400 discounts on certain HD-TVs.
And Zonder.com, a vacation rental Web site is offering 10% off bookings of $600 or more and 15% off bookings of $1,200 or more. You have to book by August 1st. Use the promo code: taxes at checkout.
2. Think Strategically
Some stores will give you an added incentive if you spend your entire rebate check in their store.
Sears will also give customers an additional return if they spend their entire rebate on a gift card, for use at Sears, Kmart or Lands' End stores.
Just cash your rebate in for a gift card and you'll get an extra 10%. So, if you need a big ticket item, like a lawn mower or a washing machine, that's a good deal.
And if you're worried about the rising cost of food, Kroger grocery stores will add 10% to the value of rebate checks when customers use them in $300 increments to buy Kroger gift cards.
And Supervalu - the parent company of Albertsons, Jewel-Osco, Shop 'n Save and other grocery chains, says that if you put your tax rebate check on a gift card, you'll get an extra $30 for every $300 in rebate checks.
3. Focus on your own stimulus plan
A lot of folks out there think this is all about "found money." So, you may be compelled to go out and spend it.
But the most responsible thing you can do is to shore up your own finances.
If you have high interest credit card debt, put the money toward paying off those balances.
Consider this, if you have a $3,000 balance with a 17% interest rate and you're paying $50 a month, it would take you almost 11 years to pay off that debt.
But if you took your $1200 and put an extra $100 bucks a month toward that debt, it will be paid off in two years.
4. Shore up your job
During a recession, your job security is Issue #1. So, think about taking some of your rebate check money to upgrade your skills.
First, browse all the Help Wanted ads in your field and see what new skills or experience is required.
Then, look into programs at your local community college or check out some online learning programs.
Go to the American Association of Community Colleges to find information on community colleges in your area. That Web site is www.aacc.nche.edu.

Gerri's Mailbox: Got questions about your money? We want to hear them! Send e-mails to
toptips@cnn.com
or
click here
- each week, we'll answer questions on CNN, Headline News and CNNMoney.com.
Features

These Fortune 100 employers have at least 350 openings each. What are they looking for in a new hire? More

It would be the world's second-biggest economy. See how big companies' sales stack up against GDP over the past decade. More