LLC dividends vs. distributions
Legal experts parse LLC lingo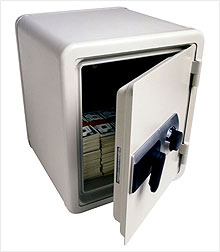 (FORTUNE Small Business) -- Dear FSB: Can an LLC declare a dividend?
- Mitchell Stein, Los Angeles, Calif.
Dear Mitchell: An LLC can declare what substantively is a dividend, but would be called a "distribution," according to Stephen Foxman, an attorney in the business division of Eckert Seamans in Philadelphia and chairman of the Philadelphia Bar Association's Business Law Section.
"The typical LLC is set up to be taxed as a partnership. With 'distributions' of cash or property, you wouldn't call them 'dividends,'" he says. "An LLC, if they elect to be, could also be taxed as a corporation, which could then distribute funds that would be the equivalent of a dividend, but would still be called 'distributions.'"
"Substantively, dividends and distributions are similar," says Esther Barron, assistant director of the Small Business Opportunity Center at the Northwestern University School of Law, "but in general, when an LLC makes a payment to its owners in cash or property it's called a 'distribution.'"
There can be other, very specific, distinctions based on the organization's particular operating agreement, she says. Other, complex distinctions can stem from a state's laws as well, says Foxman.
"LLC's are creatures of specific state laws, with powers depending on the state," he says.

To write a note to the editor about this article,
click here
.



My dream is to launch my own business someday. Now that it's time to choose a major, I'm debating if I should major in entrepreneurial studies or major in engineering to acquire a set of skills first. Is majoring in entrepreneurship a good choice?
More
- Spate, Orange, Calif.

More Small Business

Next Little Thing 2010