Solving a $2 trillion puzzle
The presidential candidates vow to make health care better and less costly but split along party lines on how to do it. And some experts say none of them fully addresses the biggest issue: cost.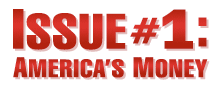 Issue #1: America's Money - Everyday on CNN
NEW YORK (CNNMoney.com) -- Reducing health care costs - and insuring the 47 million Americans who have no coverage - is the Rubik's Cube of policy puzzles. And it's one that the Democratic and Republican presidential candidates say they can solve.
But the partisan divide is wide. Republican John McCain would rely more on individual efforts and market forces to drive down costs. Democrats Hillary Clinton and Barack Obama would rely more on government and establish mandates for companies and individuals.
Despite their differences, all three candidates have proposed ways to level the playing field between workers whose insurance costs are subsidized by their employer and those who buy insurance on their own. They also have called for some form of a public program to make health care more affordable for the uninsured and those with pre-existing conditions.
Who gets coverage
Clinton would require everyone to have health insurance, while Obama would make coverage mandatory for children. Neither has made clear what the penalty would be if someone refused to get coverage.
Under McCain's plan, no one would be required to have insurance.
What experts say: Clinton's plan is likely to insure 98% of the population while Obama's might capture 95%, said Karen Davis, president of the Commonwealth Fund, a foundation that supports health care research.
How they try to make health care affordable
Roughly 159 million people get their insurance subsidized by an employer and don't have to pay tax on that subsidy. On average, workers in employer plans pay only 28% - or $2,800 to $3,300 - of the premiums for family coverage and 16% (roughly $600 to $700) for single coverage premiums.
By contrast, the 15 million who buy health insurance on their own don't get any subsidies or tax breaks, unless they're self-employed.
The Democrats would keep the tax-free subsidy for those covered at work. One exception: Clinton would tax a portion of the subsidy for those earning more than $250,000.
She also wants to create a refundable "premium affordability" tax credit for individuals who buy insurance on their own so that premiums never exceed a certain percentage of income.
Obama would create a federal subsidy - based on income - for people who don't qualify for government plans such as Medicaid.
McCain would change how health care subsidies are taxed. He'd treat the part of premiums employers pay as taxable income to workers. In exchange, he'd offer a refundable tax credit of $2,500 ($5,000 for families) to anyone who buys health insurance, whether at work or not. A tax credit is a dollar-for-dollar reduction of taxes owed.
The credit would make the health insurance system less employer-centric and give everyone a tax break for getting coverage, not just those with employer plans.
What experts say: McCain's plan may drive up insurance costs for older or sicker workers because the credit could encourage younger, healthier workers to look for cheaper plans outside of their company, said Paul Fronstin of the Employee Benefit Research Institute and Paul Ginsburg of the Center for Studying Health Care System Change.
If that happens, the pool of employees left to insure would be a more expensive group who could be charged more for premiums. Or their employers might think twice about offering coverage at all.
The new credit may help control costs, since consumers would be inclined to choose cheaper policies, Fronstin said. But cheaper policies might also mean some people get less care than they need, he noted.
How they would aim to provide coverage for all
All three candidates address the problem of the uninsured and those with pre-existing conditions by creating a publicly administered plan or network.
McCain wants to create a state-level Guaranteed Access Plan (GAP) that could receive federal funds and provide subsidies to low-income Americans.
Clinton would create a Health Choices Menu that would make public and private plans available to individuals and businesses through the health plan network for federal workers. Plans would have to provide benefits at least as generous as those offered to federal employees.
Similarly, Obama would create a National Health Insurance Exchange of public and private plans that would be available to individuals without access to employer coverage and who aren't eligible for other public programs. Small businesses could use the exchange too. All plans would have to meet standards in terms of benefits, quality and efficiency.
What experts say: McCain's GAP proposal sounds like it would result in a "high-risk pool" plan for those with pre-existing conditions, Davis said. Currently, 33 states have such plans. "Our experience to date with them is that they charge higher premiums and have less comprehensive coverage," Davis said.
The employer's role
Right now, whether a company offers its workers insurance - and offers to pay for it - is voluntary.
That scenario would not change under McCain's plan. But under the Democrats' plans, many companies would be required to pay or play.
Clinton would require large employers - but not small businesses - to provide a plan or contribute to workers' health costs.
Obama would require all employers to offer a plan or contribute money to employee's health costs. Companies that do neither would be required to contribute a percentage of payroll to the costs of a national public plan.
What experts say: Employers may balk at the cost of the mandates under the Clinton and Obama plans and hire fewer workers or pay lower wages to compensate. "It may actually burden the people it's supposed to help," said Ginsburg.
Davis, however, doesn't think there would be significant fallout. "Would there be zero employment effect? No. Would it be large? No."
There's also been concern that McCain's plan - with its tax credit for all - could chase employers out of providing health care plans. But Ginsburg and Davis noted that employers will still have interest in providing coverage as a way to recruit workers and keep employees healthy and productive. And the tax benefit to employers for providing the health plan would remain the same, said McCain economic adviser Douglas Holtz-Eakin.
Bottom line: What will their plans cost?
Clinton estimates her plan would cost $110 billion a year ; Obama says his would cost between $50 billion and $65 billion. Both say that other parts of their health plans and economic proposals will defray costs.
McCain hasn't offered an official cost estimate for his plan but noted that the new tax credit would be paid for primarily by eliminating the tax-free employer subsidy to employees.
What experts say: Policy experts say the candidates have not yet provided enough details of their plans to adequately assess their true cost, savings or effectiveness.
And Fronstin is concerned that all three campaigns place too much emphasis on the uninsured and not enough on the biggest problem in America's $2 trillion health care system: runaway costs.
Despite encouraging competition, preventative care and modernization, "There's no direct cost control. If you address cost first, it could take care of the uninsured," Fronstin said. "They're trying to create new markets without addressing where the costs are."

Features

These Fortune 100 employers have at least 350 openings each. What are they looking for in a new hire? More

It would be the world's second-biggest economy. See how big companies' sales stack up against GDP over the past decade. More