Americans: It's still the economy, stupid
Nearly half of Americans think the economy is most important in deciding who should be the next president, according to a new CNN survey.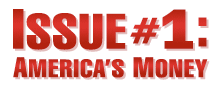 Issue #1: America's Money - Everyday on CNN
NEW YORK (CNNMoney.com) -- As the fight for votes intensifies, a new poll finds that more Americans say they'll be swayed by the candidate who can fix the economy and tame inflation, especially at the gas pump.
A national CNN/Opinion Research Corp. poll released Friday found that 49% of respondents think the economy is now the most important factor in deciding how they will vote in the upcoming presidential election. That's up from 44% in February and 29% in December.
The economy was by far respondents' largest concern. Of the more than 1,000 American adults surveyed in the poll, conducted April 28-30, only 19% said the Iraq war was the most important factor, and 14% said health care was most crucial.
Inflation worries grow: Nearly half - 47% - of respondents said the most worrisome economic problem is inflation, more than doubling the number who said the housing crisis was the top concern. Only 19% said the housing was their biggest economic concern, and 13% said it was unemployment that worried them the most.
"It's not surprising consumers are expressing concern, because energy prices have risen quite a bit," said Wachovia economist Mark Vitner. "Just look at how much consumers are spending on necessities."
Americans are dishing out a record 57% of their spending on necessities like food, housing, energy, health care, according to Vitner, leaving only 43% of their remaining spending money on other purchases.
And when it comes to rising prices, soaring energy prices worried Americans the most, with 68% saying it was their top concern. Twenty-three percent said the escalation in food costs was their biggest worry.
That's because food and energy prices are spiking.
According to a Commerce Department report released Thursday, inflation energy prices have risen 17% since March of 2008, and food prices are up 4.5%. Americans are experiencing pain at the pump, with gas prices reaching record levels. And shoppers have noticed a increase in food prices as well, especially in traded commodities like corn and soybeans.
Many economists blame the Federal Reserve's months-long rate-cutting campaign for prices spiraling out of control. The central bank cut its key funds rate from to 2% in April from 5.25% in September in an attempt to boost the economy and stave off a recession.
But the cuts are also inflationary, leading investors to pour money into commodity futures as a hedge against the falling dollar.
As a result, many economists believe the Fed signaled an end to the rate cuts for the time being in an effort to stem the tide of inflation. But that doesn't mean that prices will about-face overnight.
Good news for McCain? The presidential race is still wide open, with no overwhelming front-runner for the Democratic ticket.
But rising inflation could be good news for the presumed Republican nominee John McCain.
"Historically, when consumers are concerned about inflation, they vote Republican, and when they are worried about employment, that's when they tend to vote Democratic." said Vitner. "But who knows: there are a lot of people are critical of Fed, and the Bush administration, so that may not hold true this year."

Features

These Fortune 100 employers have at least 350 openings each. What are they looking for in a new hire? More

It would be the world's second-biggest economy. See how big companies' sales stack up against GDP over the past decade. More