Don't sweat the financial bloodbath
Big losses at Fannie Mae, UBS and D.R. Horton show that the banking and housing sectors are still hurting. But don't ignore strength in other sectors.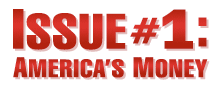 Issue #1: America's Money - Everyday on CNN
NEW YORK (CNNMoney.com) -- The banking and housing markets are still in a world of pain. That should not come as a surprise to anyone.
Huge losses reported this morning by mortgage financing giant Fannie Mae (FNM, Fortune 500), homebuilder D.R. Horton (DHI, Fortune 500) and Swiss banking firm UBS (UBS) were all expected by investors. So was the first quarterly loss ever reported by asset manager Legg Mason (LM).
Sure, the losses for Fannie, UBS and D.R. Horton were bigger than forecast. And that appears to be raising more fears that the worst effects of the credit crunch are still looming.
Stocks fell Tuesday morning and financial stocks were among the biggest laggards. (Oil crossing the $122-per-barrel threshold isn't helping the markets either.)
But as the first-quarter reporting period begins to wind down, investors shouldn't lose sight of the fact that - outside the financial sector - earnings haven't been that bad at all.
According to figures from Thomson Reuters, earnings for the financial sector (including this morning's reports) had plunged 76% in the first quarter. And that has helped drag down overall profit for the S&P 500 by 16.5% from a year ago.
But if you exclude financials, earnings are actually up 7.1%. Energy stocks, not surprisingly, are leading the way with 26% profit growth.
Other sectors have posted reasonably solid performances as well, especially when faced with the backdrop of slowing consumer and corporate spending.
Profits for industrial and tech firms have risen by about 8% in the quarter while earnings for consumer staples (i.e. food and beverages) companies are up 11%.
We've had more evidence of corporate strength outside the beleaguered banking and homebuilding group today as well. Industrial manufacturer Emerson Electric (EMR, Fortune 500) reported first-quarter profit that beat expectations and the company slightly raised its earnings guidance for 2008.
Covidien (COV), the medical equipment maker that used to be a part of Tyco (TYC), also surpassed analysts' earnings forecasts and raised its sales targets for the full year.
And even some consumer companies reported encouraging results. Brewer MolsonCoors (TAP, Fortune 500) reported that sales rose 10%, better than expected, and that profit also topped consensus forecasts.
What's more, Cedar Fair (FUN), which owns many theme parks in the Midwest, an area of the country hit particularly hard during this downturn, posted better-than-expected first quarter results, albeit a smaller than anticipated loss.
But sales were up 35% and the company expressed hope that its parks, many of which are preparing to open in the coming weeks, will have a strong summer in spite of the economic slowdown.
It all just goes to show that there's more to this market than the financial sector.
We'll find out more about how profits are faring outside of that group later today when media giant Walt Disney (DIS, Fortune 500) (which has a big theme park business of its own) and networking equipment kingpin Cisco Systems (CSCO, Fortune 500) both report their latest results.
If Disney CEO Bob Iger and Cisco chief John Chambers give some optimistic guidance about the next quarter and rest of the year, that could convince investors to focus a little less on the trouble with banks and housing.
And that would be healthy, since we just haven't seen any clear sign yet that earnings woes are spreading beyond financials.
No Buzz until Friday: I'm taking a brief business trip down to Hotlanta. So there will be no Buzz tomorrow or Thursday. Hopefully, absence will make the heart grow fonder and you'll be eager to catch up with me on Friday.
Issue #1 - America's Money: All this week at noon ET, CNN explains how the weakening economy affects you. Full coverage.
Under the government's economic stimulus plan, 130 million people will receive tax rebate checks for $300 and up, starting April 28. What do you plan to do with your check? How do you think the stimulus plan will affect the economy? Send us your photos and videos, or email us and tell us what you think.

Features

These Fortune 100 employers have at least 350 openings each. What are they looking for in a new hire? More

It would be the world's second-biggest economy. See how big companies' sales stack up against GDP over the past decade. More