Fannie offers dismal housing outlook
Mortgage finance firm cuts quarterly dividend as it moves to shore-up capital in the face of losses.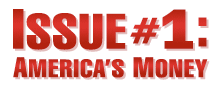 Issue #1: America's Money - Everyday on CNN
NEW YORK (CNNMoney.com) -- Mortgage financer Fannie Mae warned Tuesday that the tumbling home values and loan defaults that have crippled the U.S. economy are likely to worsen, after posting a far larger-than-expected first-quarter loss.
The firm said it now forecasts that home prices will sink 7% to 9% this year, 2 percentage points worse than its previous decline range forecast, a drop that could leave prices 19% off of peak levels.
Fannie also increased its reserves to cover bad loans it has backed by nearly $2 billion, and said it expects a worse outlook for credit losses in 2009 than it is seeing this year.
To preserve the capital needed to ride out the rough times ahead, Fannie Mae (FNM, Fortune 500) announced it is slashing its dividend and will try to raise $6 billion through additional stock sales.
But company officials insisted that the current market problems should provide opportunities for Fannie to grow its business and see greater revenue ahead.
"As the initial shock of home price declines dissipate and markets settle down from volatility of the last nine months, we're seeing tremendous opportunity," CEO Daniel Mudd said during an hour-plus conference call company executives held with investors Tuesday morning. "As the market recovers, we will be a prime beneficiary."
While shares of Fannie plunged 6% at the open to $26.66 after the quarterly results, they recovered to be up nearly 3% in midday trading following the call.
Helping the mortgage markets
Still, Mudd warned it will be a challenging year or more ahead for Fannie. The firm and Freddie Mac (FRE, Fortune 500), the other govenment-sponsored mortgage finance firm, are being asked by Congress to do more to help pump billions of dollars into the mortgage markets and stop the decline in home sales and prices - at the same time that they are struggling with losses of their own.
To that end, Fannie announced that the Office of Federal Housing Enterprise Oversight (OFHEO), the federal regulator that monitors its activity, has relaxed some of the regulatory restraints on it.
It let Fannie out of a May 2006 consent decree, imposed at a time the firm was working to clean up problems with its accounting.
It also said that once it completes its efforts to raise the $6 billion in capital, it would loosen the excess capital it is required to keep on hand down to 15% from its current requirement of 20%. It will be able to drop that to 10% in September.
OFHEO had been requiring both Fannie and Freddie to keep 30% excess capital on hand until lowering the requirement in March.
The latest move on capital requirements could make tens of billions of additional dollars available for home loans.
While both firms are owned by shareholders, not the government, the fact that they were created by the government raises the risk of a taxpayer-funded bailout should defaults and losses increase on the trillions of dollars in mortgage loans they have guaranteed.
Fannie Mae and Freddie Mac specialize in loans made to borrowers with good credit who make large downpayments on their home purchases, rather than the riskier subprime loans that have shaken markets in the last year. Nevertheless, both have been hit by rising mortgage defaults and turmoil in the credit markets.
Worse than forecast
Fannie reported it lost $2.2 billion, or $2.57 a share, in the first quarter, compared to earnings of $961 million, or 85 cents a share, a year earlier. Analysts surveyed by earnings tracker Thomson First Call had been forecasting a loss of 81 cents a share.
The loss was larger than the most pessimistic forecast, which was for a loss of $2.40 a share.
The result marked the third straight quarter of losses at the government-sponsored mortgage financier, although it was an improvement from the $3.6 billion net loss in the fourth quarter of last year.
Fannie is struggling with rising loan losses caused by problems in the housing market. It raised its loan loss reserves to $5.2 billion from $3.4 billion three months earlier.
At the end of the quarter about 1.15% of single family homes it backs were seriously delinquent. That's up from the 0.98% that were that far behind at the end of 2007.
It also announced that the fair value of its net assets plunged to $12.2 billion at the end of the quarter from $35.8 billion at the start of the period. It blamed market volatility and home price declines for that fall.
Its mark-to-market losses, which come about when it has to adjust the value of its holdings, rose to $4.4 billion in the quarter from $3.4 billion in the fourth quarter.
As part of its turnaround plans, Fannie announced a new refinancing option for homeowners whose loans are owned by Fannie who are up-to-date in their payments but now owe more than their home is now worth. It would allow those homeowners to refinance at up to 120% of the home's current value.
Previously, Fannie would only purchase loans in which homeowners held considerable equity in the property.
Mudd said that despite the problems faced by the firm, it is benefiting from the current housing and credit woes, as it has been able to grow its book of business.
Net revenue rose to $3.8 billion from $3.1 billion, while its market share in new mortgage-backed securities that were backed by single-family home loans rose to 50.1% from 48.5% three months earlier.
"This is likely to be the story for the months ahead - a painful cure from the housing correction - and incredibly healthy opportunities from our resurgent role at the center of the recovery," said Mudd in the company's statement. "Both are happening at the same time."

Features

These Fortune 100 employers have at least 350 openings each. What are they looking for in a new hire? More

It would be the world's second-biggest economy. See how big companies' sales stack up against GDP over the past decade. More