Lawmakers target mortgage lenders
Senate subcommittee investigates possible abuse of the bankruptcy code by mortgage lenders.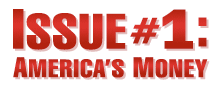 Issue #1: America's Money - Everyday on CNN
NEW YORK (CNNMoney.com) -- Lawmakers considered allegations Tuesday that mortgage lenders and companies that service loans are misusing the bankruptcy system to impose questionable fees and improperly pressure homeowners facing foreclosure.
"I fear a vulture mentality is developing in some quarters," said Sen. Charles Schumer, D-N.Y., who chairs the Senate Judiciary Subcommittee on Administrative Oversight and the Courts. "The companies know that the hapless homeowner is too poor, too unsophisticated or too overwhelmed to challenge often blatantly fraudulent demands for payment."
Schumer is considering legislation to expand the government's oversight of the industry and increase the penalties on "bad-actor lenders that skirt bankruptcy law."
Bankruptcy laws are intended to help troubled homeowners stay in their homes. At issue are certain questionable fees, levied by lenders, that often push the borrower into foreclosure despite bankruptcy protection.
The hearing comes as concern about foreclosures is growing. Foreclosure filings were up 112% during the first three months of 2008, compared to the year-earlier period. Policy makers are concerned that the problem will worsen as the interest rates on as many as 1.8 million mortgages are reset this year.
Troubling testimony
Schumer's committee heard testimony from an executive of mortgage giant Countrywide Financial Corp. (CFC, Fortune 500) and U.S. trustees who oversee bankruptcy courts.
"It appears that some servicers flaunt the bankruptcy law and the court's jurisdiction over them," said Debra Miller, a U.S. trustee from Indiana and chair of a working group focused on improving the bankruptcy process, in written testimony.
Miller said the trustees have found that loan servicers often claim that borrowers owe additional funds but do not disclose the extra costs to the borrower when they are incurred.
The extra fees "often place the debtor in a worse position and further behind on mortgage payments than when the case was filed."
Steve Bailey, the head of Countrywide's loan-servicing division, said in prepared testimony that recent media reports indicating the lender routinely charged excessive fees and abused the bankruptcy system are "inaccurate."
"Countrywide is committed to cooperating with its borrowers who seek protection through the bankruptcy process and working with them to successfully complete a court-approved plan," Bailey said.
Bailey announced a number of steps that Countrywide plans to take in response to the criticism it has faced recently. Countrywide will conduct an independent review of its processes related to how it services the loans of borrowers in bankruptcy, Bailey said. Bailey also said the lender will adopt within one month a set of "best practices" for bankruptcy servicing recommended by the U.S. Trustees.
However, Schumer called into question Countrywide's motivation for implementing the changes. "You're always adopting good practices after you're exposed," he said.
The hearing also featured testimony by Katherine Porter, an academic expert on the foreclosure crisis. Porter said in written testimony that her research found that mortgage servicers disregard bankruptcy law in more than half of all cases.

Features

These Fortune 100 employers have at least 350 openings each. What are they looking for in a new hire? More

It would be the world's second-biggest economy. See how big companies' sales stack up against GDP over the past decade. More