Teachers give job prospects an 'F'
The Federal government projects hundreds of thousands of opportunities on the horizon, but educators complain of low pay and layoffs.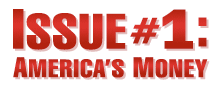 Issue #1: America's Money - Everyday on CNN
NEW YORK (CNNMoney.com) -- Jonathan Hash, a history teacher at Herbert Hoover High School in San Diego, is enthusiastic about the teaching career he began two years ago. But now he might lose his job because of a statewide budget crisis, and that could force him to leave teaching altogether.
"I love what I do, but I would like to have some security," said Hash, who makes $43,000 a year and just bought a home with his pregnant wife in one of the nation's most expensive housing markets. "I have a mortgage now and I have a kid on the way, so I have to do whatever I have to do to make ends meet."
Hash is considering joining family members in real estate or insurance. "That would definitely be changing careers and that's unfortunate, because I'm good at what I do," he said. "I really just want to help the kids."
No gold rush for teachers
In addition to the relatively low pay, heavy workload and bureaucratic pressures that have become synonymous with the profession, many more teachers throughout the country face layoffs because of budget issues, according to the National Education Association, the union that represents 3.2 million education professionals nationwide.
Up to 20,000 school staffers in California, half of them teachers, could soon lose their jobs, as a result of Gov. Arnold Schwarzenegger's plan to chop $4.8 billion in education funding to offset a budget crisis, according to Jack O'Connell, State Superintendent of Public Instruction.
Further east, schools in Detroit are closing, and more could shut down in Washington, D.C., as a result of declining city populations, according to Janet Bass, spokeswoman for the American Federation of Teachers, another educator union.
"Teaching is most certainly not a recession-proof occupation," said Bill Raabe, director of collective bargaining at the NEA, said in an e-mail. "Meanwhile, the number of students [nationwide] is only rising, meaning larger class sizes. A higher teacher-to-student ratio makes it harder for teachers to do their jobs, and harder for students to learn."
A different take
Despite the layoffs, the Bureau of Labor Statistics (BLS) said that teaching K-12 is one of the top-growing job markets nationwide, in terms of sheer volume. The Bureau estimates a nationwide increase of 479,000 jobs between 2006 and 2016, to more than 4.4 million.
This is in step with the expanding population of children, according to the U.S. Census Bureau, which projects that the population aged 5 to 19 will jump to nearly 66 million in 2020, from 61.3 million in 2000.
Retiring baby boomers are also creating new vacancies, said the BLS. In Texas alone, up to 70,000 of the 300,000 teachers are approaching retirement age, said Richard Kouri, spokesman for the Texas State Teachers Association.
The BLS said vacancies are also created by high turnover among beginning teachers, "especially those employed in poor, urban schools - creating additional job openings for teachers."
In NYC, rent serves as recruitment tool
New York City is aggressively recruiting educators to make up for shortfalls in special education, math and science, and at middle schools. All states require teachers to have a bachelor's and certification training, but not all of them require higher education, according to the BLS. New York State requires that teachers have a master's degree within three years of starting to teach.
To offset financial hardship, the city pays 52% of the cost of tuition, according to Melody Meyer, spokeswoman for the city's Department of Education. This is in addition to the city's $15,000 housing stipend for new teachers over the first three years.
The City College of New York, which coordinates teaching fellowships with the city, has experienced a "resurgence" in graduate-level education enrollment, to 1,722 students from 1,579 a year ago, said spokesman Ellis Simon.
But even these incentives have failed to cure teacher "discontent," said CUNY dean of education Alfred Posamentier, which he blames on society's deteriorating respect for the teaching profession.
"I think there has to be some kind of national recognition to make teaching the kind of prestigious profession it was," said Posamentier, referring to his own childhood in New York City, when neighborhood kids viewed their teacher as an authority figure even when he was off-duty.
"They're not happy," he said about New York City teachers. "And the moment they turn [to the recently lowered retirement age of] 55, they're history."
And then there's the pay
One of the most consistent complaints among teachers is that they don't get paid enough. The median annual pay for K-12 teachers ranged from $43,580 to $48,690 in May 2006, in the most recent figures from the BLS, while median pay for preschool teachers was $22,680. Beginning teachers with bachelor's degrees earned an average of $31,753 in the 2004-2005 school year, according to the most recent figures from the American Federation of Teachers.
"Teacher pay is so low it's ridiculous," said Ron Clark, a teaching expert and author, who began his teaching career in rural North Carolina 15 years ago. "When I was in college, I had a lot of friends who wanted to be teachers, but they decided not to, because they needed to support a family."
Clark suggested an annual salary of $100,000, which is significantly higher than the Bureau's estimated ceiling of $76,100. Steve Wallach, a teacher in William B. Travis High School in Austin, Texas, agrees with him. Wallach, 61, gave up his business a few years ago, went back to school, and now he teaches special education in a school that is facing academic shortfalls and is in danger of being taken over by the state.
Wallach said problems like this could be avoided if schools like his were better funded. "That's the way a school system should be," he said. "You savor your teachers, you hold on to your teachers, and you treasure them."

Features

These Fortune 100 employers have at least 350 openings each. What are they looking for in a new hire? More

It would be the world's second-biggest economy. See how big companies' sales stack up against GDP over the past decade. More