Tax rebates won't work - 82% say
The vast majority of Americans say stimulus checks will not do enough to help boost the slumping U.S. economy, according to a recent poll.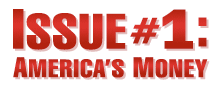 Issue #1: America's Money - Everyday on CNN
NEW YORK (CNNMoney.com) -- Eight in 10 Americans believe that the government's $110 billion effort to help consumers will not boost the economy, according to a poll released Friday.
A CNN/Opinion Research Corp. poll conducted April 28-30 found that 82% of Americans believe the stimulus package will fall short - compared to 70% in February.
The program, passed with bipartisan support earlier this year, will give tax rebate checks to about 130 million Americans. Most single Americans earning $75,000 or less who filed a tax form will receive up to $600, and married couples earning $150,000 or less could get up to $1200.
Treasury has sent out nearly 30 million payments totaling $27.2 billion. But of the more than 1,000 people polled, only 13% thought the stimulus was sufficient to help economic conditions.
The White House begs to differ.
"It will boost the economy - it's impossible that it won't," said President Bush's Deputy Press Secretary Tony Fratto. "It's like saying if I pour water into a cup, will it get wet?"
President Bush said last week that the stimulus checks will take time to have an effect, but they will help American consumers in the long run.
"You can't put $150 billion of stimulus into the economy and not getting a boost," said Fratto. "People have a negative view of the economy and have a pessimistic outlook, but that won't change stimulus' impact."
Many economists agree that the stimulus checks will have a positive impact on the U.S. economy. Wachovia economist Mark Vitner said he believes gross domestic product will be boosted in the second and third quarters because the stimulus package will lead to a jump in consumer spending.
At the same time, Secretary of the Treasury Henry Paulson acknowledged that the high pump prices - which reached a record $3.67 a gallon Friday - would negate much of the impact that the stimulus payments will take on the economy.
"Obviously, the high price of gasoline is unwelcome and is a challenge and is a headwind," he said.
Washington politicians have suggested that the best way to turn around the economy is to boost consumer spending. As fuel and food prices continue to rise, consumers are spending less on big-ticket items like cars and television sets, which has sent the auto and retail sectors into wide losses.
Only 24% of respondents, however, said they would spend the check on something they need or want. Nearly half - 45% - of those polled said they would use the check to pay off bills, and 22% said they would put it in the bank.
But most economists think that Americans will indeed spend their stimulus checks - whether they believe it or not.
"Folks are going to spend the money," said Vitner. "Many say they will save it or pay down debt, but they're going to spend it."
Vitner said that Americans on average spend 99.8 cents for every dollar that's left after paying taxes. "If they do pay down their credit card, they're going to go out and spend what's left on their credit card," Vitner added.

Features

These Fortune 100 employers have at least 350 openings each. What are they looking for in a new hire? More

It would be the world's second-biggest economy. See how big companies' sales stack up against GDP over the past decade. More