Housing bailout: Little cost but also little help
Congress' proposal to help troubled homeowners may only cost $1.7 billion to taxpayers since it might only keep 325,000 of nearly 3 million borrowers from foreclosure.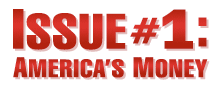 Issue #1: America's Money - Everyday on CNN
NEW YORK (CNNMoney.com) -- A congressional proposal to have the government help homeowners refinance mortgages they can no longer afford will only help a small fraction of those who are at risk of losing their homes.
But because so few at-risk homeowners will be able to get help, the cost to taxpayers may also be less than $2 billion, lower than originally feared, according to an analysis of the plan by the non-partisan Congressional Budget Office.
The proposal, authored by House Financial Services Chairman Barney Frank, D-Mass., passed the House Thursday by a 266-154 margin, with 39 Republicans joining virtually all Democratic House members to support the measure.
But the bill has drawn opposition from the Bush Administration and many members of Republican leadership, making its chance for passage somewhat questionable.
Senate Banking Committee Chairman Chris Dodd, D-Conn., is working on a similar proposal that may go to a vote before that committee as soon as this week.
Under the plan, the Federal Housing Administration would guarantee a new loan if a mortgage holder accepts a substantial write-down - payment in full no more than 85% of the property's current appraised value.
This would benefit lenders, which would collect more than they might through the foreclosure process. And it would benefit borrowers because they could refinance into a more affordable fixed-rate loan.
The CBO report estimates that there are about 2.8 million homeowners with subprime or other risky non-traditional loans who are likely to fall into foreclosure in the next four years without help.
The legislation would set aside $300 billion for the FHA to refinance loans.
But the CBO said it expects only 28% of the $300 billion in loans will be tapped by the at-risk homeowners.
That's because, for a variety of reasons, the CBO estimates only about 325,000 homeowners will actually avoid foreclosure thanks to the bill.
Nearly a million will be blocked from help because they have second mortgages and those lenders may not agree to the refinancing.
Roughly a half-million may have problems such as job loss, illness or divorce that make it impossible to afford even lower payments of a refinanced loan.
Nearly a million could choose not to use the program because of the costs involved to get the government guarantees, including a promise to share any future gains in the home's value with the FHA.
Finally the CBO estimates that 35% of those who get help under the program will still fall into foreclosure.
So the taxpayer cost of the mortgage refinancing should be limited to about $1.7 billion, the CBO said.
To put that into context, it is roughly 1% of the cost of this year's economic stimulus package, which included tax rebates for more than 130 million U.S. taxpayers.
Steve Adamske, press secretary for for the House Financial Services Committee, said the CBO report is only one estimate and that many more borrowers may keep their homes if the bill becomes a law.
He added that even if the CBO estimate is correct it is "an economically significant number."
"The goal of this is to slow the decline in home prices and to limit the number of foreclosures over a period of time," he said. "When you have a steep drop in home prices, steep increases in foreclosure, you jolt the market to the point where it takes even longer to recover."
The broad outlines of the plan have been endorsed by Federal Reserve Chairman Ben Bernanke. Some elements of the Frank bill are included in an alternative proposal by Sen. John McCain, the presumptive Republican presidential nominee.

Features

These Fortune 100 employers have at least 350 openings each. What are they looking for in a new hire? More

It would be the world's second-biggest economy. See how big companies' sales stack up against GDP over the past decade. More