Bringing all your properties under one LLC roof
Whether or not you need bank approval to brin properties into your LLC depends on your financing situation.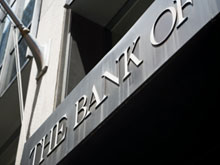 Ask FSB
Get small-business intelligence from the experts. Here's a chance for YOU to ask your pressing small-business questions, and FSB editors will help you get answers from the appropriate experts.
(FORTUNE Small Business) -- Dear FSB: I own four properties and only one is under an LLC. I would like to get the other three under the same LLC. Will the banks have an issue with this? Will I need to get bank approval?
- Andreas, Ashburn, Va.
Dear Andreas: Whether or not you'll need bank approval depends on whether your properties have an outstanding mortgage.
If the properties in question are not subject to a mortgage, you'll likely be able to bring them under the limited liability company (LLC) without bank approval.
In fact, should a bank hold a mortgage on the property already under the LLC, that bank should be delighted to have three more added, says attorney and partner Edward T. Savage of the international law firm Reed Smith LLP. The transfer would increase the LLC's credit, Savage explains.

If the three properties in question are subject to mortgages, you'll certainly need approval from the corresponding lenders, however.
Why? A transfer of ownership to the LLC would trigger each mortgage's "due on sale" provision, which mandates that the loan becomes due and payable in full upon any sale or transfer of the property in question, Savage says.
Keep in mind that the debt on the property is your obligation, as you are the borrower. From the lender's perspective, by contributing the property to an LLC you are essentially changing ownership of the property, says Washington, D.C.-based attorney Bob Reif of the national law firm Epstein, Becker & Green.
Even if the lender consents to the transfer, it's likely that it would look to you, as the original borrower, to continue to be liable for the debt unless you can show that the LLC is sufficiently credit-worthy to release you from your obligations, Reif says.

To write a note to the editor about this article,
click here
.


Ask a Question

My dream is to launch my own business someday. Now that it's time to choose a major, I'm debating if I should major in entrepreneurial studies or major in engineering to acquire a set of skills first. Is majoring in entrepreneurship a good choice?
More
- Spate, Orange, Calif.

More Small Business

Next Little Thing 2010