Setting rates for your services
Location and demand are major factors in how much you should charge.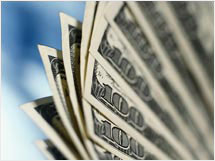 Ask FSB
Get small-business intelligence from the experts. Here's a chance for YOU to ask your pressing small-business questions, and FSB editors will help you get answers from the appropriate experts.
(FORTUNE Small Business) -- Dear FSB: I'm a freelance paralegal and I assist attorneys, physicians, and small-business owners with marketing and paralegal services. I will be graduating with my masters' in marketing this summer. I have nine years of experience in paralegal and marketing work. What fee should I charge for my services?
- Yolanda Williams, Dallas, Tex.
Dear Yolanda: What you'll be able to charge depends on market rates in your area as well as your experience.
As you know, paralegal work is billed either on an hourly rate or a project fee. You might start by inquiring how much attorneys charge in your area and use that as a benchmark, says Peggy Stalford, owner of the freelance services firm Paralegal Services USA of Allenhurst, N.J.
"Use common sense," Stalford says. "Call up a law firm, find out their hourly fee, and set yours at about a third of that."

Fees will also vary depending on the type of work performed. For example, Stalford's company bills $385 to prepare a basic Chapter 7 bankruptcy petition, while a complicated real estate closing can cost up to $1,500.
And of course, rates in "East Podunk" will be lower than fees charged in major urban areas, Stalford says.
To figure fees for marketing work, network with other freelancers and marketing firms in your area, says Matt Grant of the national marketing staffing firm Aquent, which matches marketing professionals with companies in need.
"In the course of connecting with others in your field, you may actually uncover new job opportunities or potential partners," Grant says.
Check salary surveys online to get ballpark figures, or consult organizations such as the American Marketing Association, says Grant. You could also call an employment firm in your area to research freelance rates.
You might also consider also partnering with one of these staffing firms, Grant says, especially one that specializes in the marketing space. Choosing this path would relieve you of some of the tasks of running your own freelance business, such as negotiating rates and collecting payment.
A marketing professional with a few years of experience might start at $30 to $35 an hour through an employment firm such as Aquent, Grant says. Ultimately, he says, you should work to build up to a level of expertise that warrants hourly fees of $75 to $100.

To write a note to the editor about this article,
click here
.


Ask a Question

My dream is to launch my own business someday. Now that it's time to choose a major, I'm debating if I should major in entrepreneurial studies or major in engineering to acquire a set of skills first. Is majoring in entrepreneurship a good choice?
More
- Spate, Orange, Calif.

More Small Business

Next Little Thing 2010