How to stand out on the Internet
A good business idea is just the beginning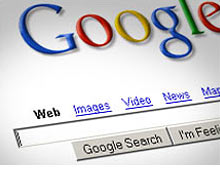 Ask FSB
Get small-business intelligence from the experts. Here's a chance for YOU to ask your pressing small-business questions, and FSB editors will help you get answers from the appropriate experts.
(FORTUNE Small Business) -- Dear FSB: I'm launching an online store with garage-sale prices to help women sell their products. Ninety percent of the items for sale will be made by women from around the world, especially those from developing countries. I'm looking for something to make us stand out. I'm thinking of having a fire sale each night at midnight where the customers can either pay the listed price or set their own price. It will only be for one hour. Is this a good idea or not, and if not any suggestions?
- Geri Johnson, Fort Lauderdale, Fla.
Dear Geri: If a man can use the Web to parlay a red paperclip into a house, you can try anything.
"The beauty of Internet marketing is the ability to test out offers to determine their effectiveness," says Theresa Flaherty, marketing professor at James Madison University and a judge for Google (GOOG, Fortune 500)'s 2008 online marketing challenge. She suggests giving your idea a one-week trial run to see if there is any impact on sales.
But the hurly-burly, set-your-own path ethos of the online world isn't license to be cavalier about your site's identity. Your business has two prominent themes: garage sale and (global) women sellers. Steve Latham, CEO of Spur Digital, a Houston Web-consulting firm, says that amping up your association with the latter could draw in more eyeballs and keep them there.
"I'd put up the 'cause marketing' side of it a lot, because that'll help you get a lot more viral," Latham says. "If you look too much like your local furniture salesperson, then you're not going to get the same bond with the audience you're trying to reach."
Latham stresses that when Web surfers hit your site, they need to quickly determine who you are, what you offer, what's unique about you, and be given a reason to start a dialogue.
"Whether it's buying something or registering with you for your e-mail list or news list, you want them to take some action," Latham says. Creating a link between your site and its customers is more important than low prices when selling non-brand name merchandise.

There are several ways to parlay the social aspect into greater sales. Let people sign up for a newsletter for more information on new products. Generate word of mouth by posting the stories and photos of the women who sell through your Web site.
"Even if people don't want to buy, if they're motivated by the story and cause they might tell their friends, which makes it easy to get a viral effect that'll supplement your paid advertising," Latham says.
Also introduce yourself to influential bloggers who write about interesting new businesses or places to buy things, or people who support causes. Do the same with social organizations, telling them about your site, the purpose, and how it helps people in downtrodden countries. Any mentions by Web sites or links from organizations to your site would be a cost-free way to gain exposure and boost search engine visibility.
The non-profit Ten Thousand Villages has been selling handmade artisan goods from third world countries since the mid-20th century, but only opened its Internet store in 2005. The Web site - colored in clay red and earthen gray and white - illustrates the blending of Net business and a social mission. Shoppers can browse through a selection of pendants from Indonesia and embroidered jewelry boxes from Thailand, or search the artisan profiles by country. The home page juxtaposes an exhortation to "give the gift of fair trade" - in this case a $115 leather and silver necklace from Niger - with the portrait and profile of Jhonson Augustin, a Haitian artisan who makes metal art sold on the site.
The Web site introduces 40 new products a month, and Ten Thousand Villages tries to have a story for each one, said Andrew Martin, e-commerce manager.
"It's definitely important to us to make the connection between the product and the artisans," Martin says. "It's something that we're promoting, and we think it does help us in our sales of these products. People enjoy knowing the stories behind the product."
Web sales at Ten Thousand Villages rose 32% last year, Martin says, and the company projects a 55% leap this year. While the nonprofit trades on its social theme, it aspires to be more than just a fair trade store. The company has added a gift and wedding registry to make its site more gift-friendly, and thus more competitive with other online gift sellers.
"We don't just want to compete against the fair trade retailers," Martin says. "We want to compete against the best gifting retailers out there."

To write a note to the editor about this article,
click here
.


Ask a Question

My dream is to launch my own business someday. Now that it's time to choose a major, I'm debating if I should major in entrepreneurial studies or major in engineering to acquire a set of skills first. Is majoring in entrepreneurship a good choice?
More
- Spate, Orange, Calif.

More Small Business

Next Little Thing 2010