Cash and a strategy for growth
Oursourcing your production can help take your business to the next level, Ask FSB's experts say.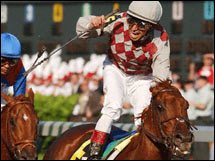 Ask FSB
Get small-business intelligence from the experts. Here's a chance for YOU to ask your pressing small-business questions, and FSB editors will help you get answers from the appropriate experts.
(FORTUNE Small Business) -- Dear FSB: My business partner and I have a small horse-treat manufacturing and distribution business. We are in a small commercial space and have no employees. We would like to expand, but need guidance with how to go about it. Do we hire people? Outsource the baking and packaging? As far as financing, is a commercial loan better than investors?
- Monica Brozowski, Concord, Calif.
Dear Monica: New and expanding ventures should consider as a first step outsourcing the actual manufacturing and distribution of the product, the experts say. While it's very satisfying to walk into your own manufacturing facility, owning this part of the process can easily become a liability.
"That same building and set of production equipment can become a terrible monster to feed if sales slump," says product consultant Duane Oest, of the national accounting and consulting firm Clifton Gunderson.
"Startups should enter the bricks-and-mortar world cautiously," Oest says.
By using other people's assets you keep your capital needs low, says process industry consultant Peter Clark of Oak Park, Ill.

"Even large companies start small to reduce risk," says Clark. "Just because horses like what you make now doesn't mean people will buy at a price that makes a profit."
Try partnering with a contract manufacturer and distributor. Contractors can deal with specialized industry needs while producing the horse treat according to your specifications. This way, you'll be free to build sales volume rather than purchasing assets, locating a suitable production facility and hiring and managing shop floor workers Oest says.
Locate a contract manufacturer by conducting a Google search or by exploring contract manufacturing expos such as AmCon.
Finding the money
As for financing, securing credit or a commercial loan is usually less expensive than seeking out equity investors, Clark says.
Start by contacting banks you already have a relationship with. At a minimum, commercial lenders will require a cogent business plan addressing topics such as how you'll make money and why the world needs your horse treat, Clark says.
Securing commercial loans can be a tough road for startups, Oest says. These types of loans usually require a personal guarantee along with a full set of company financials. Further, with the mortgage meltdown, lenders have become more conservative with their lending patterns.
Venture capital groups provide another financing route and deal with all sizes of companies, Oest says. Try a small- or mid-market investment group that focuses on smaller businesses such as yours - but remember that these firms usually require a controlling interest in your company, and have strict performance and payback requirements.
By the way, venture capital firms are generally less enamored with the food industry because profit margins are low and the industry is mature, Clark says. Either way, you must be "passionate, fully convinced and fully committed, or no one else will be," Clark says.

In California, as in most states, you'll find organized resources to help small businesses. Try the California Secretary of State's small business portal, the advocacy organization Small Business California or the U.S. Small Business Administration's California resources page.

To write a note to the editor about this article,
click here
.


Ask a Question

My dream is to launch my own business someday. Now that it's time to choose a major, I'm debating if I should major in entrepreneurial studies or major in engineering to acquire a set of skills first. Is majoring in entrepreneurship a good choice?
More
- Spate, Orange, Calif.

More Small Business

Next Little Thing 2010