The new real estate boom. Really.
The housing market is still a mess but funds that invest in real estate stocks are on fire this year. Here's why the comeback may be for real.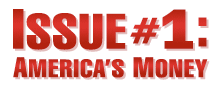 Issue #1: America's Money - Everyday on CNN
NEW YORK (CNNMoney.com) -- Oil hit another record high on Friday. So it's no surprise that natural resources mutual funds, funds that invest in energy companies and other plays on surging commodities, are the best performing domestic stock funds this year.
At the same time, real estate news just gets worse and worse, and on Friday, construction of single-family homes fell to a new 17-year low. But guess what the second-best performing fund category is so far this year?
That's right - real estate funds.
Those funds that primarily invest in companies known as real estate investment trusts (REITs) are up more than 7%, according to Morningstar, trailing only the 13% gain in natural resources funds.
What's behind this real estate "boom"?
For starters, it's worth pointing out that real estate funds probably had nowhere to go but up. Many leading REIT indexes were down more than 15% last year.
But now, there are signs that the capital markets are stabilizing, which would continue to help REITs.
"I'd be a fool to say I'm not concerned about the economy and what it means for real estate fundamentals but the group took a big hit last year. If you look at how far it fell, it was probably overdone," said Robert Gadsden, manager of the Alpine Realty Income and Growth fund.
Gadsden said that another reason to like REITs right now is because the Fed's rate cuts have led to lower bond yields and relatively low rates on savings accounts. REITs, however, are required to pay a large chunk of their earnings back to investors as dividends.
"REIT stocks are a good yield play," Gadsden said.
The average dividend yield for the stocks in Gadsden's portfolio is 5.2%, compared to an average of just 2% for the S&P 500 and about 3.9% for a U.S. 10-Year Treasury.
Still, it may be premature to declare that the real estate market, especially for housing, has bottomed.
"The move in REIT stocks is not really about fundamentals. It's a psychological shift. The market wants to call the turn in real estate," said Kevin Means, managing partner with Alpha Equity Management, which subadvises the RidgeWorth Real Estate 130/30 fund.
Means said he's now concerned that there may be "frothiness" in some real estate stocks. However, he seeks to take advantage of that by short-selling some stocks (i.e. borrowing shares and selling them with the hopes of profiting by buying them later at a lower price).
The 130/30 in the fund's name means that he takes 30% of the proceeds he gets from short-selling stocks and uses them to buy more real-estate related stocks. (He is not limited to just buying REITs.) That allows him to have a 130% long position in the sector.
Hotels and hospitals look hot....not housing
Currently, Means said he's bearish on casinos, which he believes are spending too much on new properties, and residential REITs. As such, he's shorting Las Vegas Sands (LVS), which owns the Venetian on Vegas' Strip and recently opened another new casino there. It also has developed new casinos in Macau, China. And he's also betting against and apartment owner Associated Estates Realty (AEC).
But Means thinks other areas of real estate still look attractive. One top pick is Diamond Rock Hospitality (DRH), a REIT that owns upscale hotels. Unlike casino operators, Means says hotel owners have done a good job of limiting expansion in the face of a weakening economy.
He also likes companies with exposure to the healthcare sector as an aging Baby Boomer population will require more medical attention. He owns hospital operator Tenet Healthcare (THC, Fortune 500).
Healthcare is an area that Gadsden likes as well. He said one of his favorite stocks is Alexandria Real Estate Equities (ARE), a REIT that owns and operates medical research and development laboratories for pharmaceutical and biotech firms.
Big bets on the Big Apple
Finally, Gadsden said that he still loves New York...City, that is. He said that despite concerns about job losses on Wall Street, he believes commercial landlords in the Big Apple should have no problem commanding high rents for office space. With that in mind, Vornado Realty Trust (VNO) and Boston Properties (BXP) are two top holdings.
Another real estate fund manager also thinks concerns about New York's real estate market collapsing are overdone.
"Simply put, commercial REITs got oversold. Anytime Wall Street sees blood in the water, they'll figure out how to make money," said Joseph Betlej, portfolio manager with Advantus Capital Management, which runs the Ivy Real Estate Securities fund.
"You may see layoffs, but you'll see the investment banks regroup. There's too many smart guys and too much money to be made for New York to shut down," he said. One of his top picks is office building owner SL Green Realty (SLG). He said you didn't need to be a genius to realize it was a bargain in the low $80s. The stock now trades for about $100.
But of course, the big wild card is the economy. The bounce back in real estate stocks is a bet that the U.S. economy won't get worse. As a way to hedge against that, investing in companies that have exposure overseas as well might be a smart move. Both Means and Gadsden own ProLogis (PLD, Fortune 500), a Denver-based industrial REIT that owns a substantial amount of property in Asia and Europe.
So investors may have reasons to be guardedly upbeat but probably shouldn't go overboard buying real estates stocks.
"With the capital markets improving, REITs should maintain a level of stability. At the moment, we're cautiously optimistic," Gadsden said. "But if GDP growth is anemic that's not going to bode well for REITs or any part of the stock market."
Issue #1 - America's Money: All this week at noon ET, CNN explains how the weakening economy affects you. Full coverage.
Are you buried under a pile of debt and need help getting out? Did you recently manage to pull yourself out of debt and want to share your story? Tell us about your experience with debt and how the current credit crisis is affecting you.. Send us your photos and videos, or email us to share your story.

Features

These Fortune 100 employers have at least 350 openings each. What are they looking for in a new hire? More

It would be the world's second-biggest economy. See how big companies' sales stack up against GDP over the past decade. More