The high cost of a green dream
It seemed like a fantasy project to renovate their new home in an environmentally sensitive way. Reality is costing them more green than they could have imagined.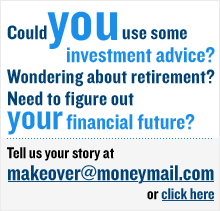 (Money Magazine) -- As a girl in South Korea, HyoJung Kim did her schoolwork on brownish-gray recycled paper and rarely threw things away because government-mandated garbage bags cost $1 apiece.
Arriving in the United States for graduate school, she was stunned to see trash piled high on city sidewalks and documents printed on a single side of white paper. In her home country, with 48 million people jammed into an area the size of Ohio, HyoJung says, "Our attitude is, 'How dare you waste that?' "
With such an upbringing, it's no surprise that HyoJung, now an urban designer in Washington, D.C., was "green" long before that term connoted "cool." She married fellow architect and conservation enthusiast Seth Garland last fall, and they bought a four-bedroom Capitol Hill townhouse that they decided to gut and make as green as green could get: from energy-saving light fixtures and appliances down to the framing, plumbing and insulation.
But going green, the couple are now discovering, can quickly land you in the red. Seth, 37, and HyoJung, 34, thought the job would take three months and cost $70,000, with them shouldering some of the work. Six months in, they now estimate it will cost twice that much in money and elbow grease.
Seth says he was "shocked" by the cost of some green upgrades. "I found a more efficient tank-less hot-water system for $1,500, but the contractor told me it would cost $6,000 to install it." They're working late into the night laying bathroom tile themselves to save money.
Meanwhile, they have drained most of their savings and can't afford to keep living in HyoJung's condo in Gallery Place and paying the mortgage on the new house too. They've even got a third place: a house Seth bought in nearby Silver Spring, Md. years ago that is now rented out.
All told, the couple hold three adjustable-rate mortgages that add up to more than $1 million on a combined salary of just under $120,000 - and in a real estate market that's only headed lower.
Plus, they're underfunded for retirement, with a mere $75,000 in tax-deferred accounts. "Their situation is very worrisome, absolutely," says Chuck Bender of the Financial Consulate in Lutherville, Md., who reviewed the couple's finances at Money's request. "They have very little margin for error."
The perfect place
HyoJung and Seth met three years ago at her architectural firm in Silver Spring, where he was a summer intern. He looked so young she was surprised to discover that he is almost four years her senior and already had a career as a litigator before studying architecture. Both were recovering from divorces and in no hurry to get involved again, but eventually Seth moved into her condo. Last spring, as they took an early Sunday morning walk near the Washington Monument, Seth dropped to one knee and pulled out a ring. It wasn't a complete surprise - knowing her strong tastes in design, he had already asked her to choose from several styles - but still, HyoJung burst into tears.
Hoping to start a family, they began looking for a larger home. In September, a few weeks before their wedding, they found a 1912 brick house with lovely bay windows and a basement they could convert into a rental apartment. At $550,000, it was about $75,000 more than they had planned to spend, but it had the advantage of being near several subway lines. They could get rid of their car. Seth, a big booster of mass transit, has helped design subway stations and light rail systems in Maryland and northern Virginia.
Taking on so much real estate debt came with risk, but Seth has had success renting out his house and HyoJung's family did well as property investors in Korea. And the new place offered a dream project. "From the very beginning," says HyoJung, "we said, 'Let's make it green.' "
Green takes a lot of green
The couple decided to turn one of the four upstairs bedrooms into a master bathroom. On the first floor they knocked down the walls to turn the living room, dining room and kitchen into one large, open space - both for aesthetic reasons and to allow cross-ventilation that will cut air-conditioning costs.
Some choices were obvious: They used studs from suppliers that employ sustainable timber-harvesting practices; applied spray-foam insulation on the underside of the roof to keep the attic cool in summer; installed energy-efficient compact fluorescent lighting; and sprang for argon-gas double-paned windows (at $400 each) for better insulation. For subflooring they opted for oriented strand board, made of wood scraps, instead of plywood. They sold their old doors, metal pipes and radiators to salvage yards and installed water-efficient toilets and faucets.
But they were dismayed to find out how much they couldn't afford. Seth had planned to install energy-efficient polyethylene tubing called PEX, but the plumbers who could work with the material would be too expensive. The couple had to settle for nonbiodegradable plastic pipes instead. They also had to give up radiant floor heating - tubes of hot water under the floor that can lower energy costs - because the insulation required would be too expensive.
Also scratched were a roof that would support a garden and keep the house cooler in summer, a $12,000 solar hot-water system and a solar electric system that would set them back at least $20,000 (costs only minimally off set by federal tax credits of $2,000 for each solar-powered system).
By April, Seth's $70,000 in savings from his days as a lawyer had evaporated, and the $25,000 it would cost to get the house into bare-bones living condition would just about wipe out the cash HyoJung had put away. Meanwhile, each month they couldn't move in and get a renter into her condo cost them another $2,000. The answer? Another loan. HyoJung took out a home-equity credit line on her condo.
With remodeling costs out of control, cherished green projects on hold plus an awful lot of mortgage debt, Seth and HyoJung sat down with a financial planner, an alternative-energy expert and a green remodeling consultant for advice about how they could become more green and more financially stable.
Sell Hyojung's condo
Being so highly leveraged has not only disrupted Seth and HyoJung's greening plans, it has also put them at serious financial risk, says Bender of the Financial Consulate. If one of their rental properties goes empty or unforeseen repairs crop up, they could easily slide into negative monthly cash flow.
The solution: sell HyoJung's condo - fast. A year ago it would probably have sold for $430,000, but its market value has dropped to $415,000 and is likely to continue falling, according to Tom Murphy of Long & Foster realtors. Selling Seth's house in Silver Spring makes less sense because it's rented and the couple may eventually move back to that family-oriented neighborhood and its good schools.
The condo sale should generate about $140,000 after HyoJung pays off her mortgage and credit line, and the proceeds could be used for several important purposes: They would allow the couple to diversify their holdings so they're not as dependent on real estate.
They can each fully fund Roth IRAs for this year ($10,000 total) and increase their combined 401(k) contributions for 2008 from $4,800 to $30,000. (With the condo expenses gone, that should be their goal in the future too.) Since they're young, Bender says, the couple can afford to be aggressive in their retirement accounts, with an all-stock-fund portfolio that includes international equities and natural resources.
At the same time, though, Bender wants them better protected in the short term. He suggests they pay off their $10,000 in credit-card debt, put $30,000 into an emergency fund and set aside another $20,000 that could be used to offset some of HyoJung's lost income if, as planned, she has a child and decides to stay home for a while.
Finally, they can put $25,000 toward completing the work that would make the house livable, which includes finishing the basement and master bathroom, as well as installing kitchen flooring and cabinets. That still leaves $20,000 for green renovations they had given up on.
Get greener
It's too late to do anything about the plastic plumbing and lack of radiant floor heating, but $20,000 would pay for several green improvements. Paul Wittemann, a solar power entrepreneur and certified energy auditor with Greenspring Energy of Towson, Md., suggests they start with a venting skylight ($2,000) over the second-floor landing, frequently a dark spot in older homes. That will create airflow to cool the house and will allow natural light into the second floor and staircase, reducing the need for electric lights during daytime.
Another $6,000 should go for a new boiler with an Energy Star rating. Seth and HyoJung had decided to save money by not replacing the existing boiler. But according to Bambi Tran, a green consultant with Sustainable Design Consulting of Silver Spring, that old boiler will end up costing them more in the long run. "The better Energy Star boilers could save them thousands of dollars in fuel consumption," she says, "and would be much better for the environment."
They would still have enough left over for a solar hot-water system. "That can produce 70% to 80% of their house's hot water, saving substantially on energy bills," says Wittemann.
Seth and HyoJung initially resisted the idea of a bunch of experts coming into their home and giving them advice about their area of expertise. But now they're glad they did. "And we thought we knew everything," says HyoJung.
The couple were also initially against selling the condo, hoping to weather the current downturn. Renting the place out proved harder than they thought, however, and HyoJung started getting nervous about covering all those mortgage payments. When an offer to buy the condo for $410,000 fell into their laps, they decided to take it. Bender was right, they realized, and it was a relief to know they could pay off their debts and fully fund their retirement accounts.
As for those green improvements they can now afford, "We're not running out today to buy all that stuff," says Seth. As of mid-April, the couple are still putting in long hours to make the house livable within a few weeks, when they expect the condo sale to close. "After we move in, we're going to take a little rest and regroup," Seth says with a chuckle. "Frankly, we're a little tired."

Send feedback to Money Magazine
Features

These Fortune 100 employers have at least 350 openings each. What are they looking for in a new hire? More

It would be the world's second-biggest economy. See how big companies' sales stack up against GDP over the past decade. More