How to avoid hidden travel fees
High gas prices aren't all you have to worry about this holiday weekend. Here are some sneaky costs that could hit you.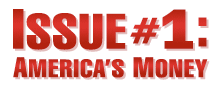 Issue #1: America's Money - Everyday on CNN
NEW YORK (CNNMoney.com) -- High gas prices are a given this holiday weekend. But here are some top tips on what other travel fees you're likely to get hit with.
1. Airline fees
A number of airlines are charging more if you bring a second bag with you. Now you'll be charged an extra $25 for that bag.
If the bag is over fifty pounds, you can pay up to $80 each way. If it's over seventy pounds, you may have to pay $150 each way according to George Hobica of Airfarewatchdog.com. If your luggage weighs too much, consider sending it by UPS (UPS, Fortune 500) or FedEx (FDX, Fortune 500).
You can send a 51 pound bag coast to coast for a lot less he says. Today if you book your flight over the phone or in person you can pay up to $20 for the luxury. And a warning to all those frequent flyers out there - if you cash in your miles less than 3 weeks in advance, you could be on the hook for fees up to $100.
To avoid these fees, make sure you check the airline's Web site. Book your tickets online and think about sticking with discount airlines, like Southwest (LUV, Fortune 500), Airtran (AAI) or Jetblue (JBLU). Fees tend to be lower than on larger, more traditional airlines.
2. Rising hotel fees
If you've ever stayed in a hotel, you know all about those pesky fees. The number of fees are rising and the amount of those fees is also increasing says Bjorn Hanson of PricewaterhouseCoopers, a consulting group.
In 2007 the industry took in $1.75 billion in fees alone. That's up from $1.6 billion from the year before.
Some fees are becoming more common, including baggage holding fees. Typically if you had to check out at noon you'd be able to leave your bags at the hotel. The gratuity was optional. But increasingly, hotels are charging $1 to $5 for any luggage you leave.
In addition you may be seeing automatic surcharges and gratuities added to room rates. Usually this charge is about $12 a day. And keep in mind, just because you pay a surcharge doesn't mean the money goes to the housekeeping staff. As long as it's labeled a surcharge, management can decide how the money is distributed, says Bjorn.
Cancellation fees and resort amenity fees are also on the rise. Resort amenity fees are those costs the hotel passes along to consumers for access to the gym, tennis courts or a pool. Even if you don't use these amenities, you'll be stuck with the cost.
When you are first making reservations, ask about the total number of fees that you'll be charged. Mention specific fees like the resort amenities fee or extra charges for an internet connection. Get the name of the person you're talking to. And then get a written confirmation of your bill. When you check in, make sure you go over the fees you'll be responsible for again.
3. Rent-a-fee
These fees can add hundreds of dollars to your bill. When you first reserve a rental car, you may be asked if you want collision and damage. Keep in mind that usually you're covered by your own credit card and insurance. Make sure you call your provider and find out. That could save you an extra $20-$30 a day says Anne Banas of SmarterTravel.com.
Avoid gas fees by filling the car up before you return it. If you don't, the rental company could fill up the tank with gas that may cost $5 a gallon. And watch those late return fees.
Sometimes if you're more than an hour late, the rental company could charge you for a full day's rental, and that could be $50 to $80 depending on the kind of car you drive.
Your best bet to beat rental fees: Ask if the rental figure you're quoted includes fees, taxes and surcharges. And to get lower rental rates, it may be worth your while to check out sites like hotwire or priceline.com says Banas. These opaque travel sites may be able to negotiate for better deals.

Gerri's Mailbox: Got questions about your money? We want to hear them! Send e-mails to
toptips@cnn.com
or
click here
- each week, we'll answer questions on CNN, Headline News and CNNMoney.com.
Features

These Fortune 100 employers have at least 350 openings each. What are they looking for in a new hire? More

It would be the world's second-biggest economy. See how big companies' sales stack up against GDP over the past decade. More