Drink up! Alcohol stocks look tasty
Even without the added drama of a possible Anheuser-Busch takeover, shares of brewers, distiller and vintners are good bets.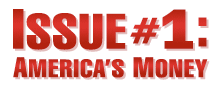 Issue #1: America's Money - Everyday on CNN
NEW YORK (CNNMoney.com) -- In a volatile market such as this, where can investors turn for some security and stability? I'll let George Thorogood give you the answer: One bourbon. One scotch. One beer.
Alcoholic beverage stocks have held up nicely so far this year. Shares of Anheuser-Busch (BUD, Fortune 500) and Molson Coors (TAP, Fortune 500) as well as Jack Daniels and Southern Comfort maker Brown-Forman (BFB) are all up year-to-date. The S&P 500 has fallen nearly 5%.
Some small-cap booze companies, including Sam Adams brewer Boston Beer (SAM) and winery Willamette Valley Vineyards (WVVI), are also in the black.
Simply put, alcoholic beverage makers, like some other consumer staples firms like Coca-Cola and Procter & Gamble, tend to hold up reasonably well during times of a slowdown.
People may pull back on discretionary spending when they're wallet is feeling light but they're unlikely to cut back as substantially on basics like food, drinks and household products.
Analysts expect sales for Anheuser-Busch and Molson Coors to each rise 5% in 2008. That's more than respectable in an economy like this one.
But there's been another factor fueling the gains in alcoholic beverage stocks lately, especially Anheuser-Busch: takeover chatter.
According to reports, Belgian brewmeister InBev, which sells Bass, Stella Artois and Beck's, is considering a bid for Anheuser-Busch, the St. Louis institution famous for Budweiser. Bud's stock has gained nearly 8% since reports of the possible bid first surfaced last week.
With that in mind, investors have reason to be worried that shares of BUD now have too much takeover froth built into them. The stock trades at about 19 times earnings estimates for this year, which seems a bit pricey for a company that's only expected to report profit increases of 9% a year for the next few years.
But other stocks in the sector still look attractive. Molson Coors, for example, trades at 17 times 2008 earnings estimates and its earnings are expected to increase at a 13% clip for the next few years.
And two other beverage stocks that have not joined in the sector's rally this year now look very attractive as well. Diageo (DEO), which makes Guinness, Smirnoff and Johnnie Walker trades at 14 times earnings estimates for its next fiscal year. Constellation Brands (STZ, Fortune 500), which owns the Robert Mondavi winery, is trading at a P/E of just 12..
Diageo's profits are expected to increase by about 10% a year for the next few years. And analysts are predicting that Constellation Brands's earnings will grow at about a 12% pace for the next few years.
What's more, Constellation's chief financial officer reaffirmed the company's profit target for this fiscal year during a presentation yesterday. Wall Street expects earnings to increase 18% during fiscal 2009, which ends next February.
So go ahead. If you're enjoying a tasty libation this weekend, consider adding some of the beverage stocks to your portfolio as well.
Issue #1 - America's Money: All this week at noon ET, CNN explains how the weakening economy affects you. Full coverage.
Gas prices have climbed to record levels. Are you feeling the pinch? Tell us how gas prices are affecting you and what you're doing to cope. Send us your photos and videos, or email us and tell us what you think.

Features

These Fortune 100 employers have at least 350 openings each. What are they looking for in a new hire? More

It would be the world's second-biggest economy. See how big companies' sales stack up against GDP over the past decade. More