Oil tumbles for second straight day
Stronger dollar drives down crude prices, while nearly half the states live with $4-a-gallon gasoline.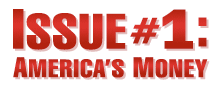 Issue #1: America's Money - Everyday on CNN
NEW YORK (CNNMoney.com) -- Crude prices lost more than $3 a barrel Tuesday on a strengthened dollar and a report showing increased output from Saudi Arabia and OPEC, while gasoline reached another record high average that stretched above the $4-a-gallon threshold.
Light, sweet crude for July delivery settled down $3.04 to $131.31 a barrel in trading on the New York Mercantile Exchange as investors homed in on the strengthening dollar.
The dollar rose against major European currencies this morning. Commodities such as oil are often used as a hedge against inflation.
"Seems like the dollar's trumping all right now," said Phil Flynn, senior market analyst with Alaron Trading.
The U.S. Energy Information Administration, in a report issued at midday, said Saudi Arabia boosted output by 300,000 barrels a day in mid-May, and that all of OPEC upped production by more than 500,000 barrels a day.
Earlier, the International Energy Agency (IEA), which helps nations coordinate their energy policies, helped drive prices up more than $2.
It said demand for fuel in the wake of May's earthquake will boost Chinese oil demand by 5.5% this year, a slightly higher forecast than in previous reports.And while it lowered its projected demand increase for 2008 to 0.9% from 1.2%, it was not as big a cut as expected.
But the rise in Asian demand wasn't enough to overcome the dollar's advance, said Flynn.
Tuesday's decline, coupled with a more-than-$4 drop, were a partial recovery from the largest single-day price jump, $10.75, last Friday.
"The market's just really trying to find itself," said Stephen Schork, publisher of The Schork Report, an industry newsletter.
Despite Tuesday's decline, oil may continue to surge. Increased speculation by large investment and pension funds has been cited as one of the factors contributing to surging oil prices.
"This is just simply a market that is defined by a speculative furvor, or a panic," said Schork. He compared the oil runup to the dot.com bubble of the 1990s.
Prices are going to $150 a barrel "because a couple of economists at Goldman Sachs (GS, Fortune 500) and Morgan Stanley (MS, Fortune 500) said so," said Schork.
On Monday, Goldman Sachs global head of commodities research Jeffrey Currie, speaking at a conference in Malaysia, said oil could hit $150 "sometime in summer."
And a statement made last week by Morgan Stanley analyst Ole Slorer that high demand in Asia could send oil to $150 by July 4 helped fuel Friday's record rally.
Schork warned that oil will return to $60 a barrel when the bubble eventually bursts, but "until we see material appreciation in the dollar, we won't see depreciation in oil or commodities."
The first meeting of investors and regulators who are advising the Commodity Futures Trading Commission to address the price surges was scheduled later Tuesday.
Meanwhile gas prices have risen to another record high, auto group AAA's Web site showed Tuesday.
AAA reported the national average price for a gallon of regular unleaded gasoline rose to $4.043, up 2 cents from the previous day's mark of $4.023. This is the fourth consecutive increase and the third straight record for gas prices.
The District of Columbia and 23 states have regular unleaded gas prices of $4 or higher.
The cheapest gas can be found in Missouri at $3.840 a gallon, followed by South Carolina, where gas costs $3.849 a gallon on average.
With $4 a gallon gas increasingly common, a growing number of Americans believe $5 a gallon is not far behind.
A CNN/Opinion Research poll released Monday showed that 86% of respondents believe gas prices will top $5 a gallon sometime this year.
In the face of soaring gas prices, many Americans say they have changed their driving habits. A full 66% said they are cutting back on the amount of driving they do and 71% indicated that they are considering buying a more fuel-efficient vehicle.
The pain at the pump is also hurting household budgets. The CNN poll shows that 55% of respondents are cutting back significantly on household spending to help offset high fuel bills.
-- from staff and wire reports

Features

These Fortune 100 employers have at least 350 openings each. What are they looking for in a new hire? More

It would be the world's second-biggest economy. See how big companies' sales stack up against GDP over the past decade. More