For this broker, foreclosures spell boom
David McIlvaine has the right specialty in a housing crisis: He sells homes that banks have taken back from borrowers who can't pay their mortgages.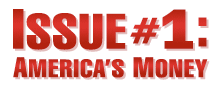 Issue #1: America's Money - Everyday on CNN
ELLICOTT CITY, Md. (CNNMoney.com) -- For many real estate agents, these aren't exactly the best of times. Don't put David McIlvaine in that category.
The suburban Baltimore broker just had his best first quarter ever. With his business tripling over the past year, McIlvaine recently had to hire another staffer and buy more file cabinets just to keep up with the crush of work.
What's the secret to his success?
McIlvaine specializes in selling foreclosed properties. It's one of the few booming sectors in a deeply troubled housing market.
"Everyone else is suffering, but I'm smiling ear-to-ear... inside, of course," he said. "I feel a certain amount of guilt."
With home sales plummeting, many real estate agents have seen their business dry up. Existing home sales in April came in 17.5% lower than the year before, while new home sales plummeted 42%.
And when they manage to close a sale, agents often are earning smaller commissions because of falling home prices. Single-family homes posted their largest recorded year-over-year decline of 7.7% in the first quarter, reducing the amount of income the largely commission-based agents earn.
These trends are forcing people out of the business. The number of National Association of Realtors members dropped in May to 1.25 million, down 6.4% from the end of 2007.
Agents specializing in bank-owned property, however, often have more work than they can handle. More than 1 million homes are in foreclosure, the highest number ever recorded, the Mortgage Bankers Association said last week. Agents are signing up in droves to join the National REO Brokers Association, which focuses on real-estate owned properties, as foreclosed homes are known. The Henderson, Nev.-based group used to receive about 100 applications a month. Now it's averaging 400 a month.
Selling foreclosed property doesn't require any special licenses, but it does take connections, coordination and cash. It's hard for newcomers to break into the business since banks tend to list homes with agents they know or those with several years of experience.
REO brokers essentially serve as property managers, making sure the homes are cleaned and maintained. Since the homes are vacant, the agents have to visit regularly to ensure the grass isn't too high, the pipes haven't burst and vandals haven't broken in. And they have to keep on top of the mountains of paperwork generated by this care.
All this requires deep pockets since the agents have to cover the cleaning and maintenance of the properties - which can run into the tens of thousands of dollars - until the bank reimburses them.
The REO business "is very sexy right now," said McIlvaine, 54. "There are agents who want to break into it, but banks want veteran agents to handle it. They don't have time to train new agents."
Breaking into the business
McIlvaine, who had managed department stores before shifting to real estate in 1992, entered the REO arena more than a decade ago. A friend suggested he start doing broker price opinions, which are quick, drive-by appraisals on homes owned by people behind on their mortgages. McIlvaine jumped on the opportunity, figuring it would give him more contact with lenders and new sources of listings.
"If you did well with the appraisal and the house went into foreclosure, they'd give you the listing," said McIlvaine, who works with his wife, Bonnie, and son, Dave Jr., and is affiliated with Keller Williams Select Realtors in Ellicott City.
Until a year ago, foreclosed properties were a steady, but small, portion of the business, accounting for about 30% of listings. Most were row houses in Baltimore with an occasional single-family home in the suburbs.
All that changed in June 2007, when foreclosure filings started to rise. Lenders threw more and more properties his way so his listings swelled to more than 30, up from a dozen, with three-quarters being foreclosed homes. Maryland has the 6th highest rate of foreclosure filings per household in the country, according to RealtyTrac, though McIlvaine thinks that number is a bit high.
The types of homes in foreclosure changed, too. While he still has row homes selling for $50,000 in Baltimore, McIlvaine also has a $720,000 year-old home in Anne Arundel country. Foreclosures are hitting people in every socio-economic strata, he said.
No matter where it's located, prepping a foreclosed home for sale is hard work. The first step is making sure the home isn't occupied. He'll often poke around the property at 5:30 a.m., looking to see whether mail is piling up or cars are in the driveway. He'll also talk to neighbors and check with the utility to see whether the electricity has been turned off.
More often than not, McIlvaine arrives to find a house abandoned. But sometimes he's confronted by angry owners and their dogs. In some cases, lenders will authorize him to give the homeowner cash as an incentive to hand over their keys.
Even vacant homes can yield nasty surprises. One time, for instance, he had to force open the front door, only to find that a burst pipe had caused the living room floor behind it to buckle.
"It can be dangerous and it's definitely exciting," said McIlvaine, who had served as a sergeant in U.S. Air Force and started his retail career in security. "Your adrenaline is flowing as you are checking the house. You don't know what to expect."
Once the home is vacated and the locks are changed, McIlvaine can spend thousands of dollars cleaning it up. He leaves it to the sheriff to dispose of what's deemed the homeowner's personal property, while hiring contractors to haul out the trash. He never ever opens the refrigerator, a lesson he learned the hard way after looking in a freezer filled with rotten fish.
His office is filled with files detailing when houses were checked and sealed, in what condition they are in and whether electricity was restored. Photos back up the notes. On a separate shelf are piles of bills from Baltimore Gas & Electric, as well as local locksmiths, lawn service firms and cleaning companies.
Dealing with foreclosed homes suits McIlvaine, he says, because he says he prefers dealing with paperwork over people - though he's pretty chatty and serves on several real estate boards. Still, he leaves the staging and showing of traditional properties to his wife and son, while he handles the listings.
Foreclosure doesn't equal deep discount
Once the house is ready to go on the market, McIlvaine has to recommend a listing price to the bank based on the condition of the home and recent sales in the neighborhood. The majority of properties are sold "as is," though McIlvaine might do a more thorough cleaning and make some repairs on high-end properties to make them more marketable.
During the housing boom, most foreclosed homes were bought by investors who renovated and sold them for a profit. Nowadays, the appointments are more often with people looking to fix up the house and live in it.
But, he warns, potential buyers shouldn't expect foreclosed properties to sell at a hefty discount. In fact, he now sees the same bidding wars on REO homes that he used to see on traditional properties.
"The mere word foreclosure elicits a sense of "deal," McIlvaine said. "But banks are not giving it away."
While some may think REO agents profit from people's misfortune, McIlvaine sees his job as a way to remove a blight from a community.
"Our goal is to get the house sold and get it back as a productive piece of property in the neighborhood," he said.

Features

These Fortune 100 employers have at least 350 openings each. What are they looking for in a new hire? More

It would be the world's second-biggest economy. See how big companies' sales stack up against GDP over the past decade. More