As jobless claims rise, lawmakers pass extension
Number of people filing for first-time claims rose more than expected last week as House Democrats push legislation to extend benefits.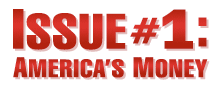 Issue #1: America's Money - Everyday on CNN
NEW YORK (CNNMoney.com) -- Amid an ever worsening jobs picture, House lawmakers have approved a measure Thursday to extend unemployment benefits.
The emergency measure comes on the same day that the Labor Department reported a jump in the number of laid-off workers filing first time jobless claims.
The Labor Department reported that first time filers for state unemployment benefits rose to 384,000 in the week ended June 7 from a revised 359,000 the week before.
Thursday's bill provides 13 weeks of extended unemployment benefits in every state to workers who have exhausted regular compensation. It also provides 13 more weeks of benefits for people in states with high unemployment rates.
"It is time government works for the people and extends a helping hand to those who need a break," said Rep. Jim McDermott, D-Wash, who was an author of the measure.
House Democrats led the push to rush the bill to the floor but the 274 to 137 vote included support from 56 Republicans. Still, the measure faces a possible filibuster by Republicans in the Senate and President Bush has vowed to veto the bill in its current form.
The administration has argued that extended unemployment assistance should be limited to states with the highest numbers unemployment rates.
Republicans have also criticized the plan for altering a provision in the current law that requires a minimum of 20 weeks of work to qualify for extended benefits.
Democrats counter that the 20 week rule denies benefits to low-wage, part-time, minority and women workers. "Why would you vote to penalize workers on the lowest rung of the ladder," McDermott said.
Many Republican speakers said during Thursday's debate that the measure would give certain laid-off workers a full year's worth of unemployment benefits after having worked for only two weeks. Rep. Doc Hastings R-Wash., said that notion "violates most American's sense of fairness."
"There is a big difference between a leg up and a handout," Hastings said.
Rep. Jim McDermott, D-Wash., said the Republican's argument was a "red herring" that critics have used to deny benefits to qualified recipients.
Democrats have maintained that extending unemployment benefits is key to helping the American people and the broader economy.
Extending jobless benefits is "one of the most cost-effective, fast-acting ways to stimulate the economy," said Rep. Michael Arcuri, D-N.Y.
He argued that the nation's unemployment trust funds have "more than enough reserves to cover the costs," of the extension.
"Millions of Americans paid into a trust fund for a rainy day and that rainy day is here," said House majority speaker Rep. Nancy Pelosi, D-N.Y.
Republican lawmakers argued that addressing high gas prices is a better way to help the unemployed. To that end, several Republican speakers said Congress should move to allow exploitation of domestic sources of oil.
House Republicans also argue that the extension of unemployment benefits violate Congress's pay-as-you-go rule.
Earlier, the Labor Department reported that first time filers for state unemployment benefits rose more than expected.
"The revised data from the labor dept today shows that things are worse than we thought," McDermott said.
Economists were expecting the measure to climb to 360,000, according to a survey by Briefing.com.
The four-week average for people filing for benefits, which is designed to mitigate volatility in the measure, edged up to 371,500 from a revised 369,000 in the previous week.
The numbers of workers with continuing benefit claims increased 58,000 in the week ended May 31, the most recent week available, to 3,139,000 from 3,081,000 in the previous week. The four-week moving average increased to 3,099,250 from the preceding week's average of 3,082,750.
Wachovia economist Sam Bullard said the increase in the four-week average is "consistent with weak employment growth," though he noted that the Memorial Day holiday may have skewed Thursday's numbers.
"Given these levels, we expect negative payroll growth through the end of the year and into the second quarter of 2009," Bullard said.
Thursday's report came nearly a week after the government said the overall unemployment rate jumped to 5.5% in May from 5% a month earlier. That was the sharpest rise in 22 years.

Features

These Fortune 100 employers have at least 350 openings each. What are they looking for in a new hire? More

It would be the world's second-biggest economy. See how big companies' sales stack up against GDP over the past decade. More