How the floods will hurt the economy
Beyond the human tragedy, the flooding in Iowa and other parts of the Midwest may also lead to higher food prices and lower exports.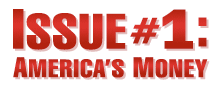 Issue #1: America's Money - Everyday on CNN
NEW YORK (CNNMoney.com) -- The flooding in Iowa over the last week has been a tremendous human tragedy for many in the Hawkeye state.
But it appears that the heavy rains will also have an impact that reaches far beyond the Midwest. Nationwide, consumers are likely to see higher grocery prices into next year due to disruptions in corn production. That could be another blow to an economy that's already reeling in part because of inflation fears.
Corn futures hit a record intra-day high on Monday as traders tried to estimate the damage to the corn harvest.
Iowa alone is estimated to have lost between 1 million and 3 million acres of corn production. That's about 7% to 21% of the overall production by the nation's top corn producing state.
But the flooding is only the latest weather problem to hit corn production this year.
Cold weather late into the planting season in much of the nation's corn belt, coupled with heavy rains elsewhere in the Midwest during the last week, could leave the harvest down 10% to 12% this year, said Gavin Maguire, director of research for the Iowa Grain Co. a private brokerage firm in Chicago.
"We can't make a final assessment until we get into June and July," said Maguire. "We're really slashing our expectations now. Maybe we're being overly aggressive. But if July is very hot and dry, it could reduce expectations even further."
It won't just be corn on the cob or other corn products that see price increases. Experts say some of the biggest impact might be seen in meat and dairy products, since nearly half the nation's corn crop is used for animal feed.
But corn is also used in a wide variety of other foods. High fructose corn syrup is a sweetener in soda, for example. And it's even used in non-food products, most notably for ethanol as more companies seek to use that as a fuel alternative to oil and gasoline.
"There's so many uses for it," said Maguire. "It's even in toothpaste. It's a product we've grown very dependent on."
As such, there already was pressure on corn prices even before the floods. In addition to the increased use of corn for ethanol, growing demand for meat in developing countries also sent prices higher.
The already record high prices for corn caused many farmers to shift acreage to corn from wheat and other crops. That has helped drive up the price of other crops, such as soybean and wheat.
So when are consumers likely to see higher prices at the supermarket?
Bill Lapp, a former chief economist of food giant ConAgra who now runs his own research firm, Advanced Economic Solutions out of Omaha, said some of the price increases caused by this summer's flooding might not hit grocery stores until 2009, while others could be felt later this summer.
"It's not like crude oil going up 10% and gasoline prices rising a couple of weeks later," he said. "These gyrations will change the outlook a little bit."
Corn producers, however, are downplaying the impact of rising corn prices. Some say that that the corn used in a can of soda or a pound of tortilla chips represents only pennies of the overall cost of those products.
But even Larry Mitchell, director of governmental affairs for the American Corn Growers Association, says he would expect to see future increases in food prices because of the rising price of corn futures.
Exports may also take a hit due to the floods. That's because much of the corn, as well as wheat and soybeans, sold to other countries are transported down the Mississippi River or over railroad lines from the Midwest.
So the damage done to these areas may wind up slowing the shipment of corn outside the U.S.
Maguire said about 19% of U.S. corn production is exported, outpacing the 11% to 12% that is consumed directly as corn or corn products by Americans.
Any disruption in corn exports could be another blow to the economy since selling goods to other countries has been a source of strength during this downturn. It also has been a factor helping to keep the trade gap in check despite rising oil prices.

Features

These Fortune 100 employers have at least 350 openings each. What are they looking for in a new hire? More

It would be the world's second-biggest economy. See how big companies' sales stack up against GDP over the past decade. More