Life without plastic
You'd be surprised by the benefits of giving up your credit cards - even if you never carry a balance.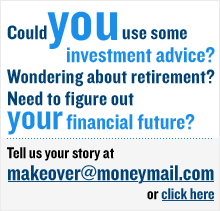 (Money Magazine) -- Times are tough, and like everyone else, you are trying to save more and spend less. The problem is, you've tried that before, only to see your spending inevitably drift back up. So here's a radical proposal: Stop using credit cards.
We're not kidding. If you really want to make a dent in your spending, close your accounts, freeze your cards in a block of ice, do whatever you need to do to rid your wallet of plastic.
Even if you faithfully pay your bills in full every month - and you do, don't you? - you can profit by kicking the plastic habit, and here's why. Studies find that paying with a card turns you into a different shopper, one who is less price sensitive and more extravagant. Forgo credit cards and you'll run up a smaller tab when you shop, plain and simple.
Why go to the trouble of clipping coupons and searching for 2 cents-a-gallon cheaper gas when you can save money without thinking about it by changing how you pay? And as a bonus, you'll never have to worry about $39 late fees, 25% penalty interest rates or a creeping card balance again.
You may think that in this electronic world you can't function without a credit card. Not true, though you'll likely have to "cheat" with a debit card to get by. And you'll have to keep a sharper eye on your bank balance. Nothing wrong with that. In fact, paying closer attention to your finances can make the benefits of ditching credit cards even richer.
That's what we learned from dozens of enthusiastic ex-card users who shared tales of being able to retire early, stay at home with the kids and even lose weight once they swore off plastic. Once you consider all the upsides to quitting your card, what sounds like a radical proposal becomes, well, a remarkably obvious thing to do.
Love your card, hate your issuer
Who doesn't like the perks of credit? You don't have to carry a wad of cash to the store, and you don't have to wait to buy the big-ticket treats you covet. You're protected by law against fraud and defective products. You can earn airline miles and cash back. And your credit line fills in as an extra safety net for emergencies.
But credit cards are becoming tougher to love as lenders have gotten stricter. In the upside-down world of credit cards, you are considered a "deadbeat" if you pay off your balance in full every month.
The typical grace period - the number of days before interest kicks in on what you buy - has shrunk from 25 days to 20 days. For "deadbeats," that window can be as small as 14 days, says John Ulzheimer, president of Credit.com.
A shrinking grace period increases the odds that you'll be late paying your bill. Banks love it when that happens. A study last year by Consumer Action found that late-payment fees had gone from an average of $13 in 1995 to $28 in 2007. The highest is $39. One tardy payment, even by a few hours, and you can get slapped with a penalty interest rate as high as 32%.
Tom Karwin was shocked at how quickly his card company penalized him for what seemed like a minor misstep. In October, the Santa Cruz, Calif. university grants writer was two days late paying a $98 balance - his first late payment, he says. He wasn't bothered by the $15 late fee until he discovered that the rate on his card had surged to 29.99%. Karwin promptly switched to another card.
Tactics like those have caught Washington's attention. Fresh off multiple hearings on credit-card practices, Congress is weighing several consumer-protection bills, while the Federal Reserve has proposed rules that would eliminate some of the most egregious card practices. But the wheels of Washington move slowly. Are you willing to wait for federal relief?
It's not you, it's the plastic
Perhaps the strongest argument for dumping your credit card is the evidence that how you pay influences how much you spend. Studies find that when you use a credit card, you buy more stuff and you're willing to pay a higher price for it.
After McDonald's began accepting credit and debit in 2004, diners who paid with plastic spent $7 a visit on average vs. $4.50 when they paid in cash. A 2003 survey of supermarket receipts found that credit-card shoppers rang up 30% bigger bills than and carted out twice as much in nonessentials as cash buyers did.
In an experiment that pitted cash and credit-card bidders against each other in an auction for Celtics tickets, Drazen Prelec and Duncan Simester of MIT's Sloan School of Management found that the credit-card payers spent twice as much as those who used cash. "It's clear that people who use credit cards are willing to tolerate higher prices," says Prelec.
What is it about pulling out a credit card that greases the wheels of commerce? It's not just that you can literally shell out money you don't have (though that undoubtedly helps). When you pay with plastic, you are simply less aware of how much you're spending.
What's happening, according to Richard Thaler, a professor at the University of Chicago Graduate School of Business who specializes in behavioral economics, is that using a credit card "decouples" the purchase from the payment. If you buy a $75 pair of shoes on credit, you postpone paying the bill, a delay that makes the price less memorable. When the bill comes, $75 is grouped with everything else you bought that month, further diminishing the cost in your mind.
Jason Corbett, a 33-year-old nonprofit manager who lives in Soperton, Ga. with his wife Molly, a 33-year-old teacher, says switching to cash and debit three years ago has made him more mindful of what price he's paying.
"We need a new lawn mower. If I was the old me, I'd just go to the store, see a $1,400 model and put it on my credit card," he says. "The new me does research and knows I can get a perfectly good lawn mower for $1,000, which I can pay for from my bank account. It's a different way of thinking."
Another reason you may spend more when you charge is that a four-figure credit line can go to your head. In a series of studies, Amar Cheema, an assistant professor of marketing at Washington University's Olin Business School, and Dilip Soman, a professor of marketing at the University of Toronto's Rotman School, found that people tend to charge more as their available credit line grows.
Say you get an offer in the mail for a card with a $5,000 credit limit. You'll interpret that as a signal of how much you can afford, regardless of whether that's true. And Cheema and Soman also concluded that credit limits aren't based solely on your creditworthiness. Marketing drives them up too. "Card companies know that when consumers have higher credit limits, their balances go up," says Cheema.
I can't believe it's not credit
It may be hard to imagine getting by without a credit card in a world where checks are an anachronism and even vending machines take plastic. But the dozens of credit-card escapees who shared their stories with Money swear it can be done.
While you need plastic at times - for online shopping, car rentals and hotel reservations - debit cards can be a worthy substitute on those occasions. Credit-card-less online shoppers can also use a payment service like PayPal or Google Checkout, which link to your bank account. And back at the local mall or corner store, virtually all merchants accept cash and many still take checks.
While you have fewer legal protections with a debit card, most issuers have in practice erased that deficit. Under the Fair Credit Billing Act, you can dispute incorrect charges on your credit card, and your liability is limited to $50 if your card is stolen.
Debit cards fall under the Electronic Funds Transfer Act, which caps your theft losses at $50 if you notify your bank within two business days of discovering the loss. Wait longer, though, and you could be out $500 or more. But since 2000, both Visa and MasterCard have extended zero-liability protection for credit-card customers to debit-card users.
There is one reason you might hesitate to give up credit cards: Doing so can hurt your credit score, a number that can determine everything from your mortgage rate to your insurance premiums.
While paying bills on time counts the most toward your score, your mix of credit accounts matters too, says John Ulzheimer of Credit.com, who previously worked at score designer Fair Isaac and credit bureau Equifax.
Lowering a credit-card balance helps your score, but if you close your accounts so you're not tempted to use them again, your score can drop, says Ulzheimer. That's because another scoring factor called credit utilization - your ratio of debt to available credit - suffers.
A plan of action
Once you decide to stop using credit cards, should you close your accounts, especially if doing so could depress your credit score? If you're starting with a high score or don't expect to apply for a new mortgage or other loan soon, you're not likely to feel any ill effects from canceling your cards.
But if you're concerned about your credit score - or you want the backup emergency fund that a credit line provides - hold on to a credit card or a charge card such as American Express, and then fool yourself into thinking you don't carry credit.
That's worked for Henry Blaufox, 55, and Tabitha Gilmore-Barnes, 57, of Kingston, N.Y., who gave up using credit cards 10 years ago. Instead of closing their accounts, they destroyed their cards and now cut up every replacement card that comes in the mail. But as Blaufox learned last year when one of his dormant cards was canceled, not every issuer will let you stay inactive.
Chris Lee, 37, a private school IT manager in Reston, Va., gave up credit cards two years ago but still has $45,000 worth of available credit on several no-fee cards. He stores the cards in a basement safe and puts a small charge on each once a year to keep them open.
Your next question is how much you should rely on your debit card. Even though a debit card imposes some fiscal discipline because you can't spend money you don't have in the bank, the evidence that plastic boosts your spending extends to debit. "It's not as explicit as writing out a check or counting out the cash," says Cheema, "so it's easier to spend more."
Many longtime ex-credit users say they seldom have to turn to debit. Two years ago Matt and Gina Hutter decided to give up credit cards to keep expenses down so that Gina could stay home with the kids.
The Cleveland couple use online bill paying for fixed expenses like their mortgage and utilities and a "cash envelope" system for the rest. At the start of every month, they withdraw $600 from the ATM to cover expenses they can control, such as groceries, eating out, vacations, entertainment, household items and gifts.
For the Hutters, that's kept them within their budget. "If you give yourself several months to change your mind-set about using cash vs. plastic," says Matt, "the seeds will sink into your subconscious to save for items rather than make impulse buys."
Cash can be powerful in other ways. Joseph Sangl, a former engineer who was so altered by cutting up his credit cards that he now preaches about this lifestyle full time, has found that paying with cash helps him cut deals, from $20 off a Comfort Inn hotel room to $200 off a refrigerator at Best Buy.
When you do use a debit card, be aware of the potential drawbacks. Some companies, mainly hotels and car-rental agencies, charge your card in advance for the estimated cost of your bill, which can freeze part of your bank account until the transaction clears. That's usually within 24 hours but can take three days.
If the freeze is for more money than you thought you'd spend and you keep a low balance, you run a risk of overdrawing your account. You can always dig a dormant credit card out of the safe to make the reservation and then settle the bill with cash or debit. And you can be fouled up by daily spending limits. Hutter was blocked from buying a $5,700 computer online with his debit card until he asked his bank to raise his $2,000-a-day cap.
The unexpected benefits
There's no getting around the fact that giving up credit cards takes effort. You have to look up your bank balance and remember to stop at the ATM more often. You may have to wait a few months to buy the latest flat-screen TV, and you may have to work up a budget for the first time. In short, you have to become a planner. But the discipline it takes to do all that can pay off handsomely over the long term.
Studies have concluded that people who plan - be it by making a budget or by mapping out their next vacation - save at a higher rate and have a higher net worth than nonplanners do. A study by Dartmouth economics professor Annamaria Lusardi found that people who thought "a lot" about retirement planning had an average net worth of $224,252 vs. $165,367 for people who "hardly thought about it at all."
That's certainly held true for the ex-credit-card users in this story. A decade after switching from credit to cash, Henry Blaufox and Tabitha Gilmore-Barnes can see the rewards: The couple have put aside nearly $400,000 for retirement. Three years into their credit-card-free life, Jason and Molly Corbett contribute the maximum to their retirement plans, fund college savings accounts for two of their children and have put aside six months' worth of expenses in an emergency fund.
You may even find that exercising willpower over your finances can pay off in more surprising ways. "Self-control in one domain can energize consumers in another area of their life," says Elizabeth Barrett, a certified financial planner and therapist. "Self-control is like a muscle. The more you use it, the stronger it gets."
Consider Leo Babauta, a 35-year-old writer in Guam and father of six, who ended his "love affair" with credit cards in 2005 and spent the next two years wiping out his $30,000 debt. Inspired by what he was achieving, he quit smoking, lost 30 pounds, ran his first marathon and got rid of the clutter. His whole life has become simpler and easier to manage, he says. "I found that success in one area really can breed success in other parts of my life."
So maybe living without plastic won't make you thinner, more athletic and healthier. But there's no doubt that giving up credit cards can go a long way toward helping you spend less and save more. Who doesn't want that, especially today?

Features

These Fortune 100 employers have at least 350 openings each. What are they looking for in a new hire? More

It would be the world's second-biggest economy. See how big companies' sales stack up against GDP over the past decade. More