Consumers say 'no' to high shipping fees
Savvy shoppers are finding ways to save on shipping fees as retailers struggle to retain customers in the face of high energy costs.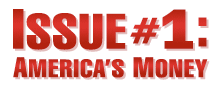 Issue #1: America's Money - Everyday on CNN
NEW YORK (CNNMoney.com) -- It's sweltering outside, and you can't go any longer without ordering an air conditioning unit for the bedroom. The best deals seem to be online, but the thought of paying over $40 for shipping makes you hot under the collar.
With so many sites competing for your business, you might be cooling off sooner than you think.
Rising energy costs are forcing shipping companies like FedEx (FDX, Fortune 500) and UPS (UPS, Fortune 500) to raise prices, and retailers are finding it difficult to pass the costs along to already cash-strapped consumers.
With increased competition for budget-conscious customers, stores and online sellers are negotiating lower rates with shippers, or eating the rising shipping costs themselves, and dealing out offers for free shipping or delivery.
Whether it's a flat rate for ground shipping or a fuel surcharge, shoppers are wary of any added expense and it doesn't take much to become a deal breaker.
Proceed to checkout
Unexpectedly high shipping fees are the number one reason consumers abandon online purchases, according to a recent survey by PayPal and comScore. A whopping 43% of those surveyed didn't pay for items in their shopping carts because shipping charges were too high.
Consumers are becoming more adept at comparing online and offline prices to find the best possible deal before making a purchase - and often the savings is in the shipping.
Online retailers often use free shipping to lure customers, according to Patti Freeman Evans, research director at Jupiter Research. "It's a very effective promotion to drive traffic," she said.
"Consumers have never liked shipping costs," says Evans. They will look online to find the best possible price and weigh the cost of shipping among other factors, Evans said.
That worked for savvy shopper Whitney White. When he set out on the hunt for a Samsung LCD television for his home, he used online resources like Dealtime.com and shopping.com, in addition to checking big box retailers like Circuit City (CC, Fortune 500) to find the lowest possible price, factoring in delivery, taxes, discounts and promotions.
"Sales tax alone on an item like that adds hundreds," he said. Tack on substantial fees for shipping and delivery, and a big-ticket item can easily slide out of reach.
After comparison shopping online and at electronics retailers in his area, White ultimately found the best deal on Amazon.com (AMZN, Fortune 500). "That's where I found the best all-in cost," he said.
Even though he ordered online, the shipping and handling charges were free, bringing the total of his new 52-inch TV to $3,699.99, about $100 less than the next-lowest price online and nearly $1000 less than the store down the street, not including delivery.
Sweetening the deal
Online retailers in particular are becoming more aware of how sensitive their customers are to shipping charges, and taking steps to keep the orders coming. "We work closely with carriers to help keep (shipping) costs down," said Craig Berman, a spokesman for Amazon. "This is one of those convenience features that we relentlessly work on."
The online retailer's discounted shipping programs, such as free Super Saver Shipping on orders over $25, have proved hugely popular among customers.
Barnes and Noble (BKS, Fortune 500) also offers free shipping with online purchases over $25, as part of its Fast&Free delivery program. And many national retail chains like Circuit City, offer free in-store pickup for orders from their Web sites.
For frequent shoppers, Amazon also offers a priority shipping service called Amazon Prime, which comes with a $79 annual fee, but offers customers unlimited, two-day shipping, or $3.99 overnight shipping. Sears.com offers a similar deal with its ShipVantage program.
Brick-and-mortar stores still often charge for home delivery of large items like appliances, but some are doling out the deals to stay competitive. Sears (SHLD, Fortune 500), for example, offers free next-day delivery and haul away for items over $399, after mail-in rebate.
Lowe's (LOW, Fortune 500) offers a similar deal for appliances over $397 and Home Depot (HD, Fortune 500) has started free appliance delivery on purchases over $299, after mail-in rebate.
That means you can finally score a top-of-the-line air conditioner, pay nothing for delivery and take pleasure in the cool savings.

Features

These Fortune 100 employers have at least 350 openings each. What are they looking for in a new hire? More

It would be the world's second-biggest economy. See how big companies' sales stack up against GDP over the past decade. More