Betting the farm on agriculture stocks
Shares of food, grain and fertilizer firms are on fire this year thanks to strong demand and surging commodity prices. But are the stocks still worth buying?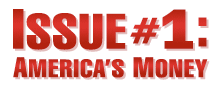 Issue #1: America's Money - Everyday on CNN
NEW YORK (CNNMoney.com) -- Who needs Google and Apple? Agriculture companies are the new "it" stocks.
Grain and food company Bunge (BG) announced this morning that it was buying Corn Products International (CPO), which produces starch and high fructose corn syrup, for $4.8 billion (including debt), or $56 a share. That's a 31% premium to Corn Products' closing price Friday.
Bunge also announced Monday morning that it was substantially raising its earnings forecast for 2008.
Later this week, seeds and herbicide firm Monsanto (MON, Fortune 500) is set to report blockbuster fiscal-third quarter results. Analysts expect Monsanto's sales and earnings to surge more than 30%. Shares of Monsanto have gained more than 25% this year.
It should be no surprise that food-related stocks have become Wall Street's latest darlings. Demand for grain, seeds, fertilizer and other agricultural products is particularly strong from emerging markets.
And commodity prices have shot up: The price of corn has risen 59% year-to-date while soybean prices are up 29%.
What's more, some agriculture stocks are also benefiting from the oil boom as rising crude prices has led to a pickup in demand for alternative sources of energy.
Ethanol is the most notable example of this trend and much of the production of that fuel is derived from corn.
But can these stocks keep climbing higher or are they due for a big sell-off the likes of what happened to tech stocks in the earlier part of this decade?
After all, some agriculture companies, such as feed and fertilizer producers Mosaic (MOS, Fortune 500) and Potash (POT), have surged as much as 60% already this year.
Yet, if you dig deeper, it appears that several agriculture stocks still appear to be, while not dirt cheap, at least reasonably valued.
Monsanto, for example, trades at 32 times next year's earnings estimates. That's certainly not a bargain valuation but it's fair when you consider that analysts expect the company's earnings to increase by an average rate of 37% a year for the next few years.
What's more, Monsanto has beaten earnings estimates for the past two quarters so it does have momentum on its side. The company even pays a dividend. Sure, it only yields about 0.7% but Monsanto announced last week that it was boosting the payout by 37%
Bunge and Potash also pay small dividends. And so does one of Monsanto's top competitors, Swiss agricultural giant Syngenta (SYT). In fact, Syngenta's dividend yields a healthy 2.4% - better than the S&P 500's average.
However, for investors that don't want to uh, put all their bushels into one basket, there are some other ways to invest in the sector that offer more diversification.
The Market Vectors Agribusiness ETF (MOO) is an exchange-traded fund that invests in several top agriculture companies. In addition to holding Bunge, Monsanto, Mosaic, Potash and Syngenta, it also owns farm equipment company Deere & Co (DE, Fortune 500) and Archer-Daniels Midland (ADM, Fortune 500). And note that clever ticker symbol - MOO.
Finally, if you're more inclined to bet on the actual commodities instead of agriculture companies, there's a way to do that as well. The PowerShares DB Agriculture (DBA) ETF invests in corn, wheat, soybean and sugar futures. This ETF is up more than 20% so far this year while MOO is up 11%.
Issue #1 - America's Money: All this week at noon ET, CNN explains how the weakening economy affects you. Full coverage.
Gas prices have climbed to record levels. Are you feeling the pinch? Tell us how gas prices are affecting you and what you're doing to cope. Send us your photos and videos, or email us and tell us what you think.

Features

These Fortune 100 employers have at least 350 openings each. What are they looking for in a new hire? More

It would be the world's second-biggest economy. See how big companies' sales stack up against GDP over the past decade. More