Economists should listen to consumers
Experts have a half-glass full outlook for the economy while average Americans are far more pessimistic. Here's why the consumer is probably right.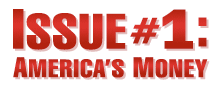 Issue #1: America's Money - Everyday on CNN
NEW YORK (CNNMoney.com) -- Consumers and economists strongly disagree about which direction the economy is going.
Many economists are looking for at least a modest rebound in the second half of this year. That's a key part of the reason the Federal Reserve is expected to end its nine-month course of rate cuts and keep rates steady Wednesday.
But 5,000 consumers surveyed earlier this month by The Conference Board, a well-respected private business research group, gave the bleakest six-month outlook for the economy ever in the nearly 42 year history of the survey.
Consumers expecting business conditions to deteriorate outnumbered those who expected an improvement by more than three-to-one. Those expecting more job losses topped those expecting an improvement in the labor market by more than four-to-one.
So who's right? Even some economists think it's not a good idea to ignore what consumers are saying.
"I would guess that the consumers are going to be right," said Keith Hembre, chief economist First American Funds.
He said the combination of record high energy prices, rising unemployment and job losses, a historically bad housing market and continued tightening of credit gives consumers every reason to expect the economy to get worse.
"Those four headwinds are not fading," Hembre said.
Lynn Franco, director of The Conference Board's Consumer Research Center, suggested that with consumers feeling so grim, they may pull back on plans to make big-ticket purchases. That can slow the economy even further than current experts are forecasting.
In fact, the Conference Board survey showed consumers' intentions to buy just about every type of big-ticket item, from cars to appliances, fell this month. The only thing consumers planned to buy more of was air conditioners. Fewer Americans also planned to take a vacation, according to the survey.
Hembre said consumer spending has stayed remarkably strong in the face of all the economic problems in the past year.
But Bernard Baumohl, executive director of The Economic Outlook Group, said that spending has been helped to this point by the more than $100 billion in tax rebate checks approved earlier this year as part of the federal government's economic stimulus plan.
With most of those checks spent, a fall-off in spending is now a serious risk, especially with this level of worry by consumers.
"The outlook for spending later this year looks poor," Baumohl aid. "Households cannot escape the grim reality."
And economists agree that if consumer spending, which accounts for nearly three-quarters of the nation's economic activity, actually starts to decline, it is likely to send the economy into a much more pronounced and longer recession than currently expected.
Another reason to believe the consumers' outlook rather than the more optimistic view of many economists is that the consumer's view is far more current, according to Bob Brusca of FAO Economics.
"He who forecasts last forecasts best," said Brusca. He said consumers are making their judgments about the economy because they have to buy gas and food every day and see what's happening to home prices in their neighborhood. So they have a sense of the economy before it starts to show up in the official numbers weighed by economists.
"Consumers, not being economists, know what's going on in the real world," he said. "That's the most up to date forecast you can have. The economists made their forecasts a while ago."

Features

These Fortune 100 employers have at least 350 openings each. What are they looking for in a new hire? More

It would be the world's second-biggest economy. See how big companies' sales stack up against GDP over the past decade. More