Stocks trim gains after Fed
Nasdaq and S&P 500 rise on lower oil prices and Fed decision to hold rates steady. But the Dow gives up gains on Boeing downgrade and a reversal in financial shares.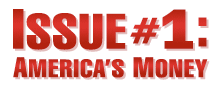 Issue #1: America's Money - Everyday on CNN
NEW YORK (CNNMoney.com) -- Stocks gave up bigger gains by the close Wednesday, as investors welcomed the Fed's decision to hold rates steady, as expected, but remained wary about the economy.
The Dow Jones industrial average (INDU) ended just above unchanged, erasing most of the session's gains, due to weakness in Boeing and an about-face for the financial stocks.
The broader Standard & Poor's 500 (SPX) index added 0.6% and the tech-heavy Nasdaq composite (COMP) jumped 1.4%.
Stocks rallied in the morning on falling oil prices and those gains amped up in the afternoon after the central bank decision. But weakness in select sectors caused the Dow to give up most of its gains and the other major gauges to cut gains.
The Fed held a key short-term interest rate steady, as expected, and indicated that the economy was starting to recover. At the same time, the bankers also took a slightly more hawkish stance on inflation and this may have given investors a reason to shed bigger gains.
"I think the markets got what they expected and you're seeing the reaction," said Matt King, chief investment strategist at Bell Investment Advisors.
Bonds cut losses and the dollar weakened versus other major currencies. Oil and gold prices remained lower.
After the close, Oracle (ORCL, Fortune 500) reported higher fiscal fourth-quarter sales and earnings that topped forecasts, thanks to strong software revenue. That sent shares higher in extended-hours trading.
Also after the close, BlackBerry maker Research in Motion (RIMM) reported quarterly sales and earnings that rose from a year ago, but were short of expectations. Shares plunged in extended-hours trading.
Thursday brings the final reading on first-quarter GDP growth, weekly jobless claims and the May existing home sales report.
Fed holds steady: Central bankers kept the fed funds rate - an overnight bank lending rate that affects all kinds of consumer loans - unchanged at 2%.
The Fed had cut the rate seven consecutive times since September, including an emergency cut in January at the height of the fallout from the subprime mortgage crisis. The central bank has also pumped billions into the banking system as a means of loosening up the stalled credit markets. (Full story).
In its statement, the bankers implied that some of this stimulus has helped and will continue to help, but also noted that inflation risks have gotten worse. The statement said: "although downside risks to growth remain, they appear to have diminished somewhat and the upside risk to inflation and inflation expectations have increased."
This part of the statement shows that although the bankers did upgrade the assessment of the economy, they also shifted the risks more toward inflation versus growth, said Scott A. Anderson, senior economist at Wells Fargo & Co.
"I do think that this is the Fed limping its way toward higher rates, although not necessarily at the August meeting," Anderson said.
"Before today, we weren't factoring in any change in the funds rate by year end, but now we think there will be at least one rate hike by the end of the year," he said.
King said he's a bit skeptical that they are going to raise rates as soon as they should and said that the statement Wednesday was more about managing expectations.
Oil prices slide: U.S. light crude oil for August delivery fell $2.45 to settle at $134.55 a barrel on the New York Mercantile Exchange after a government report showed a surprise jump in crude inventories last week.
Company news: Among stock movers, Boeing (BA, Fortune 500) slipped almost 7% after the Dow component was downgraded to "sell" from "neutral" by Goldman Sachs.
Fellow Dow aerospace company United Technologies (UTX, Fortune 500) declined too.
American Express (AXP, Fortune 500), also a Dow component, said MasterCard (MA) will pay it as much as $1.8 billion to settle an antitrust suit. The financial services company also cautioned that consumer credit is deteriorating faster than it expected this month, which could result in bigger credit losses. (Full story).
AmEx shares initially struggled for direction, but ended up sliding into the close along with the rest of the financial sector. Bank stocks such as Citigroup (C, Fortune 500) had been up more than 4% earlier in the session, but ended up closing flat or lower.
The Nasdaq managed better, with Intel (INTC, Fortune 500), Microsoft (MSFT, Fortune 500) and Cisco Systems (CSCO, Fortune 500) among the big tech gainers.
Monsanto (MON, Fortune 500) reported higher quarterly sales and earnings that topped estimates. The agriculture company also lifted its full-year earnings forecast. However, investors took a "sell the news" approach, with the stock having more than doubled over the last year.
The slump in oil prices was good news for companies that depend directly on fuel, such as airlines, railroads and truckers. The Dow Jones Transportation average climbed 1%.
Market breadth was positive. On the New York Stock Exchange, winners topped losers by over two to one on volume of 1.4 billion shares. On the Nasdaq, advancers beat decliners by nine to five on volume of 2.17 billion shares.
Economic news: The government reported Wednesday that May durable goods orders were basically flat, after falling 1% in April. The reading on big-ticket items, the type meant to last three years or more, was in line with analysts' expectations. (Full story).
Another report showed that new home sales declined 2.5% in May, to a seasonally adjusted annual rate of 512,000 units versus 525,000 in April. That was just above the expectations of economists, who were forecasting a rate of 510,000 units.
However, year-over-year, sales dropped 40%, reflecting the ongoing fallout in the housing market. (Full story)
Other markets: Gas prices fell for the third time in a row this week. The national average price for a gallon of regular unleaded gas fell to $4.067 from $4.069 the previous day, according to AAA. (Full story).
In currency trading, the dollar declined versus the euro and rose against the yen.
In the bond market, Treasury prices slumped, raising the yield on the benchmark 10-year note to 4.16% from 4.10% late Tuesday. Bond prices and yields move in opposite directions.
COMEX gold for August delivery fell $9.30 to $882.30 an ounce.

Features

These Fortune 100 employers have at least 350 openings each. What are they looking for in a new hire? More

It would be the world's second-biggest economy. See how big companies' sales stack up against GDP over the past decade. More