Hawaii suffers a tourism blow
High fuel prices have forced up airfare, pushing a Hawaiian vacation out of reach for many cash-strapped Americans.

Start your day with the 'Most News In the Morning' every weekday beginning at 6 a.m. ET.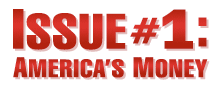 Issue #1: America's Money - Everyday on CNN
Honolulu (CNN American Morning) -- A balmy breeze gently blows across the beach, with the warm, clear water of the Pacific Ocean just a few feet away. It's a place honeymooners and families go to get away from it all. But these days, things aren't so perfect in paradise.
High fuel prices have caused airfares to skyrocket. And the economy has caused some Americans to postpone or downsize their travel plans. Fewer tourists are coming to Hawaii, and some think the problems are only beginning.
ATA and Aloha Airlines have already gone bust. And starting next week, two Japanese airlines will increase fuel surcharges on flights to Hawaii by 43%. American Airlines just announced plans to eliminate its Chicago-Honolulu route at the end of the year.
Keith Vieira, a senior vice president of Starwood Hotels (HOT, Fortune 500) says advanced bookings are flat and cancellations have increased for later in the year. Vieira says it's a big concern and may get worse.
Peter Kim is nervously watching all of this. Kim opened his first restaurant more than 20 years ago. Now he's part-owner of nearly 50 fast-food stores in Hawaii. Kim says, "It's been really bad the last 8 months or so. Without the tourism, our business is gonna go down. There's no doubt about that."
Tourism officials are spending nearly $5 million to market Hawaii in the United States and Asia. Hawaii lawmakers are putting more pressure on the Tourism Authority to aggressively sell the state. One state senator says Hawaii has a brewing crisis on its hands, and wants the state to be proactive before things get really bad.
The new American TV ads show off Hawaii's natural beauty, and encourage vacationers to get off the fence and make reservations: "Save on your trip to the islands when you book your vacation right now."
Marsha Wienert, the state tourism liaison says, "It's not a crisis. It's definitely not a crisis." Wienert says total visitors to the island were down 7% in April, but those visitors stayed a little longer and spent more money compared to last year.
Wienert also says, "We have huge increases in visitors coming out of Canada, coming out of Australia, coming out of China." But that doesn't tell the whole story. Canada contributed a huge spike in visitors, and still only delivered about 30,000 tourists.
Compare that to the nearly 236,000 people from the West Coast of the United States. That area is Hawaii's single largest source of tourists - and their numbers were down 15% from last year.
Tourism officials say they're offering special deals on sports and activities, and restaurants are offering discounts - all to make the overall cost of the trip more affordable. But University of Hawaii professor Ira Rohter says he's seen this coming for a long time. Rohter says, "I've always argued that we're too dependant, because if one-third of our economy is linked to outsiders coming here and paying for things... what happens when they stop coming?" Rohter has been encourage officials to diversify, and promote smaller, more localized eco-friendly tours instead of mass tourism dependant on millions of visitors.
Some of the outlying islands may be having a tougher time than Oahu. Corrine Tantog spoke to her sister in Kona: "She hardly sees anybody, and she's a waitress out of a hotel. And they're so dead, they're losing some of the workers that've gone."
Back in Honolulu, restaurant owner Peter Kim worries about two things: the rising cost of getting ingredients shipped in, and the drop-off in tourists. "Does that mean we lose 20% of our business? That remains to be seen. We have to lower our price if we want to survive, but how can you lower the price when you're paying more money for the raw materials?"
It's a dilemma, and one he's not alone in facing. Problem is at this point, no one seems able to answer his question.

Features

These Fortune 100 employers have at least 350 openings each. What are they looking for in a new hire? More

It would be the world's second-biggest economy. See how big companies' sales stack up against GDP over the past decade. More