Gold surges into $900 territory
The precious metal rallies as the dollar softens and wary investors flee the stock market amid credit concerns and high oil.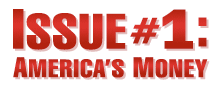 Issue #1: America's Money - Everyday on CNN
NEW YORK (CNNMoney.com) -- Gold prices jumped Thursday, rising back above the psychologically important $900 mark, on renewed fears about the health of the U.S. economy.
Gold for August delivery settled at $32.80 to 915.10 an ounce on the New York Mercantile Exchange. The precious metal hit an all-time intraday high of more than $1,030 an ounce back in mid-March.
"Weakness in the dollar has helped propel gold sharply higher today," said James Steel, an HSBC metals analyst in New York.
In addition to the dollar's decline, gold was supported by a surge in the price of oil and signs that the credit crisis is alive and well on Wall Street.
"I think the bottom is rather limited, given the dollar and credit concerns, plus high oil prices," he said.
Dollar weak ness The dollar lost ground against the euro Thursday after the U.S. government reported that the nation's economy grew at a sluggish rate of 1% during the first quarter.
The euro rose to buy $1.5736 in afternoon trading, up from $1.5667 late Wednesday.
The greenback's weakness also stems from the Federal Reserve's decision Wednesday to hold interest rates steady at 2% as the central bank struggles to deal with a flattening economy coupled with rising prices.
The Fed's decision "signaled that inflation in near term is still uncertain," Steel said. That can drive gold prices higher because many investors see precious metals as a hedge against inflation.
Oil jumps The dollar's decline helped boost oil prices Thursday. Reports that Libya may cut oil production and that an OPEC official said crude could hit $170 a barrel this summer gave crude prices additional support.
Light, sweet crude for August delivery rose $3.65 to $138.20 a barrel on the New York Mercantile Exchange. The price climbed as high as $138.95 - a $4.40 gain and within $1 of the all-time intraday high of $139.89 - earlier in the session.
"To some extent, the gold market takes its cues from oil," Steel said. When oil rallies, gold tends to follow suit because oil is such a large component of commodities indices, he said.
Stocks swoon Wall Street was battered Thursday afternoon, with the Dow industrials hitting its lowest intraday level in 21 months. The selloff was prompted by downgrades in the financial sector, the resurgence of credit concerns and the fallout from disappointing quarterly reports in the tech sector.
Gold often rallies when the stock market is in decline. "It is a traditional safe haven in periods of financial stress," Steel said.
Stocks came under pressure after Goldman Sachs cut its ratings on U.S. investment banks to "neutral'' from "attractive" because of continued deterioration of the banking industry and the prospect of a lengthy recovery. It also added Citigroup to its "conviction sell'' list.
Meanwhile, the stock market is digesting corporate results released late Wednesday from tech leaders Oracle and Research In Motion.
Oracle (ORCL, Fortune 500) easily beat Wall Street expectations for its fiscal fourth quarter results but the software maker gave more conservative guidance that disappointed investors.
BlackBerry maker Research in Motion (RIMM) missed its target and guided down its profit forecast for the quarter.

Features

These Fortune 100 employers have at least 350 openings each. What are they looking for in a new hire? More

It would be the world's second-biggest economy. See how big companies' sales stack up against GDP over the past decade. More