Oil settles at record high above $140
Crude prices jump as the Dow enters bear territory, but drift from daily highs towards end of session in anticipation that trading next week will be light.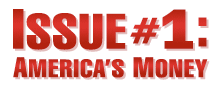 Issue #1: America's Money - Everyday on CNN
NEW YORK (CNNMoney.com) -- Oil prices settled above $140 a barrel for the first time Friday during a thinly traded session on Friday as a selloff on Wall Street sent the Dow into bear market territory.
Also enflaming crude prices: expectations that the dollar will remain weak and continuing concerns about global supply disruptions.
Light, sweet crude rose 57 cents to settle at $140.21 a barrel on the New York Mercantile Exchange.
The August contract reached an all-time high of $142.99 in the afternoon, but sold off towards the end of the day as traders anticipated light volume next week.
"With people out of the markets for July 4th, traders sold off towards the end of the session to play the market safe for next week," said Peter Beutel, an oil analyst with Cameron Hanover.
The oil market's early rally came as the stock market stumbled with the Dow dropping more than 150 points before recovering slightly Friday afternoon.
"The lack of confidence in financial markets is pushing investors back into the hard-asset class," said John Kilduff, an energy analyst at MF Global in New York.
Stocks have been battered in recent sessions partly because of rising oil prices but also due to fresh signs of weakness in the broader economy.
Many investors view oil and other commodities as a safe haven in times of financial turmoil.
Currency issues: Many analysts say the dollar's decline has been a major driver of oil prices, which have more than doubled in the last year.
The dollar rose slightly against the euro early Friday, but it is still near an all-time low versus the euro zone currency.
The 15-nation euro bought $1.5748 in afternoon trading, down from $1.5760 late Thursday. The euro hit a record high of $1.6018 in April.
A weaker dollar can push the price of oil higher as many investors buy oil to hedge against inflation. Also, the currency imbalance forces producers and traders to demand more in dollars for their oil in order to reflect its current value.
The dollar came under additional pressure earlier this week after the Federal Reserve decided to keep interest rates steady.
The Fed's decision "means that the slow-growth, high-inflation environment is going to continue," said Tom Pawlicki, an analyst with MF Global in Chicago.
The economy's slow growth was highlighted Thursday when the government reported that the nation's gross domestic product, the broadest measure of the nation's economic health, grew at a sluggish 1% pace during the first quarter.
"In general, the dollar has a lot to do with it," said Ray Carbone, president of Paramount Options, in reference to oil's protracted rise. "But we also have the usual geopolitical problems," he said.
Global politics: "Nigeria's production is down 1 million barrels a day, we had statements from the president of OPEC that spooked the market and there's tension between Israel and Iran," Carbone said.
Oil traders have been closely watching an ongoing situation in Nigeria - Africa's largest oil producer - where militant attacks and labor disputes have caused, or threatened to cause, supply disruptions.
On Thursday, Chakib Khelil, president of the Organization of the Petroleum Exporting Countries, said he believes oil prices could rise to between $150 and $170 a barrel this summer. But he added that prices will come down later in the year, and aren't likely to reach $200 a barrel.
Heightened tensions between Israel and Iran are also supporting oil prices. Pentagon officials said last week that a large-scale Israeli military exercise in the eastern Mediterranean early this month could have been a demonstration of Jerusalem's ability to attack Iranian nuclear facilities.
Iran is OPEC's second largest producer and traders worry that a military conflict there could disrupt shipping in the Strait of Hormuz, a key corridor for oil exporters in the Persian Gulf, and further restrict supply in the global oil market.
Also on Thursday, the head of Libya's national oil company said the country may cut crude production because the oil market is well supplied, according to published reports.
Upward trend: Friday's jump above $140 a barrel prompted several analysts to predict that the market is headed for an even greater milestone: $150.
"We are of the opinion that if the bears cannot stem the bleeding now, then who is going to prevent this market from going to $150... and beyond," oil industry analyst Stephen Schork wrote in his daily newsletter, The Schork Report.
"We could go to $150 in the blink of an eye," said Carbone.
"I think the up trend is going to continue," said Pawlicki. "We could move up toward $150 over the next few weeks."
Gas prices: Meanwhile, retail gas and diesel prices eased overnight. The national average price for a gallon of regular gas fell 0.1 cent to $4.066, according to AAA. Diesel prices shed 0.4 cent to a national average price of $4.763 a gallon.
AAA also reported that it expects the number of Americans taking to the road during the July 4 holiday to decrease 1.3% versus last year.
"Clearly gas prices are continuing to take a toll on the traveler's budget," AAA President and CEO Robert Darbelnet said in a statement. (Full Story)

Features

These Fortune 100 employers have at least 350 openings each. What are they looking for in a new hire? More

It would be the world's second-biggest economy. See how big companies' sales stack up against GDP over the past decade. More