Gas slips, fewer July 4 travelers seen
The number of people traveling over the July 4 weekend expected to decline 1.3% from last year.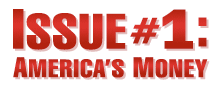 Issue #1: America's Money - Everyday on CNN
NEW YORK (CNNMoney.com) -- Retail gas and diesel prices eased overnight, a daily survey by motorist group AAA showed Friday, but continued near-record prices are expected to curtail Americans' travel plans during the July 4 holiday weekend.
The national average price for a gallon of regular gas fell one-tenth of a cent to $4.066 from $4.067 the day before.
Gas prices are down 0.6 cent since the beginning of the week, but are still 3% higher than last month and about 37% higher than they were a year ago.
California has the highest gas prices in the nation. Drivers in the golden state pay $4.590 a gallon on average.
The second highest gas prices are in Alaska, where a gallon of gas costs $4.564 on average, followed by Hawaii at $4.418.
Missouri edged out Oklahoma for the title of state with the lowest gas prices. Drivers in Missouri pay $3.839 a gallon on average.
The survey also showed that the national average price for a gallon of diesel fuel fell four-tenths of a cent to $4.763 from $4.767 the previous day.
Cutting back on travel
AAA said it expects a decline in the number of Americans traveling during the Fourth of July holiday travel period.
The motorist group projects that 40.45 million drivers will travel during the holiday weekend. That's down 1.3% from the 41 million who traveled last year.
"Clearly gas prices are continuing to take a toll on the traveler's budget," said AAA President and CEO Robert L. Darbelnet in a statement.
Still, more than 13% of the U.S. population will be on the road this holiday weekend, according to AAA. And more than 34.2 million Americans, nearly 85% of all holiday travelers, intend to travel by automobile, a 1.2% decrease from 34.6 million people last year.
Approximately 4.54 million Americans expect to travel by airplane, down 2.3% from the 4.64 million last year. Nearly 1.7 million plan to travel by train, bus or other mode of transportation, AAA reported.

Features

These Fortune 100 employers have at least 350 openings each. What are they looking for in a new hire? More

It would be the world's second-biggest economy. See how big companies' sales stack up against GDP over the past decade. More