Job market: No bottom until '09
The unemployment rate is forecast to fall in Thursday's jobs report. But signs still point to more job losses in the months ahead.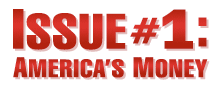 Issue #1: America's Money - Everyday on CNN
NEW YORK (CNNMoney.com) -- Economists are forecasting that the unemployment rate retreated slightly in June after May's big spike. But few believe that is a sign that the battered labor market is at or even near the bottom.
When the Labor Department releases its June employment report Thursday, economists expect the unemployment rate to fall to 5.4% from 5.5% last month.
But job losses are also expected to continue. Economists are predicting that employers cut 60,000 positions from U.S. payrolls in June, up from the 49,000 job loss reported in May.
This would be the sixth consecutive month of job losses.
One reason for the expected decline in unemployment at the same time that overall job losses are increasing is that the unemployment reading jumped in May due to a large number of teenagers looking for summer jobs.
Many of those teens likely gave up job search efforts in June, which will reduce the number of people counted as unemployed. It's also worth pointing out that even if the unemployment rate dips to 5.4%, that's still up from 5% in April.
And some economists even think the unemployment rate increased in June, due to the flooding in much of the Midwest.
Rich Yamarone, chief economist at Argus Research, said he believes unemployment could inch up to 5.6% in the month.
But putting aside the monthly blips in the unemployment rate, there is no denying that the job market is weak. Several economists see more job losses ahead as employers pull back on hiring plans due to soft demand for their products.
"I think if anything it appears that the declines will be slightly sharper," said Gad Levanon, senior economist at The Conference Board, a private business group with its own Employment Trend Index, which forecasts the long-term outlook for jobs.
According to the latest survey from outplacement firm Challenger, Gray & Christmas, there were 275,292 job cut announcements in the second quarter, the highest quarterly total since 2005.
General Motors (GM, Fortune 500), Ford Motor (F, Fortune 500) and Chrysler LLC have all announced plans to close additional truck plants due to weak sales. But layoff announcements are spreading from battered sectors such as automakers, home builders and financials to other areas of the work force as well.
Starbucks (SBUX, Fortune 500) announced Tuesday it would close 600 stores and that as many as 12,000 positions could be eliminated as a result. Most of the nation's major airlines are also responding to fuel hikes with layoffs.
On Wednesday, the ADP National Employment Report showed a much steeper than expected loss of 79,000 jobs among private sector employers in June. ADP, a payroll services firm, also reported the first monthly decline in service sector jobs since 2002.
"I expect unemployment and job losses to go up until the end of the year at least," Levanon said. "And if I had to guess, I think it will continue to rise into the fist half of 2009. That's consistent with the fact we don't expect a strong recovery in the economy at least until the middle of next year."
Economists cite several key reasons for continued weakness in the jobs outlook, such as tight credit conditions for consumers and businesses, low consumer and corporate confidence and weak profit growth
"It's just a bad environment to expect improvement in employment," said Keith Hembre, chief economist for First American Funds.
The Blue Chip Economic forecast, which surveys longer-term estimates from top economists, sees the quarterly unemployment rate rising steadily over the next year, from 5.2% in the just completed quarter to 5.7% in the second quarter of 2009.
And even in reports that show some economic strength, employment appears weak. The Institute of Supply Management's June manufacturing index pointed to narrow growth in that battered sector in a reading released Tuesday.
But the index's reading on employment in the sector continued to weaken as only 11% of executives surveyed said they added jobs during the month.
The average worker also is predicting more bad times ahead for the labor market.
The Conference Board's June survey of 5,000 households found that more than a third of respondents now believe the jobs outlook will be worse six months from now while only 8% forecast an improved job market.
This survey generally is a good predictor of future employment trends, as employees are tuned into hiring and layoff decisions at their own workplace.
Joel Prakken, chairman of Macroeconomic Advisers, which prepares the ADP jobs report, warned that there's a risk that the labor market could end up being a lot worse than even the gloomiest forecasts.
"The second half of the year, the economy will be fragile," he said. "If in the middle of that period some big shock occurs, or even if there's just retrenchment by households due to the pressures they've been under, then employment losses could accelerate much faster."

Features

These Fortune 100 employers have at least 350 openings each. What are they looking for in a new hire? More

It would be the world's second-biggest economy. See how big companies' sales stack up against GDP over the past decade. More