Calm down - behind the Fannie and Freddie panic
Yes, there is a lot of fear about what's next for the government-sponsored mortgage giants. But Fannie and Freddie are unlikely to go away. This too will pass.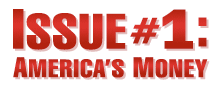 Issue #1: America's Money - Everyday on CNN
NEW YORK (CNNMoney.com) -- Fannie Mae and Freddie Mac may need to get bailed out, and there's no question there will plenty of pain to follow. The nation's balance sheet would take a sizeable hit and you can count on higher interest rates.
But make no mistake. It won't mean a complete collapse of the housing market.
"A bailout of Fannie and Freddie would not be good news. But I don't feel it would lead to an Armageddon-type scenario," said Don Wordell, manager of the Orlando, Fla.-based RidgeWorth MidCap Value fund, which owns neither stock.
In fact, Fannie and Freddie will surely still be around - they're just too important to fail. "The structure of the housing market is built on having a secondary market for mortgages," said Peter Sorrentino, manager with the Cincinnati-based Huntington Real Strategies fund, which has no position in either Fannie or Freddie.
What is going on with Fannie and Freddie is a classic panic. Selling is fueling more selling. Both stocks, it's worth noting, are favorite targets of short sellers, who profit when stocks go down.
But notably absent from all the doom and gloom reports about Fannie and Freddie is any sense that fundamentals have changed so drastically for the two firms in the past week.
Before this week, we all knew that Fannie and Freddie would report big losses in the second quarter. We knew they would need to raise more capital. And we knew that many critics of the firms thought they would be better off being nationalized.
But there are only fears, no concrete evidence, that the plague of defaults and foreclosures affecting subprime borrowers is spreading rapidly into the prime mortgage area that make up the vast majority of loans owned and securitized by Fannie and Freddie.
In fact, RealtyTrac, an online marketer of foreclosed properties, reported earlier this week that the rate of foreclosures in June, while still up sharply year-over-year, slipped slightly from May's levels.
The biggest problems we have in this market and economy right now are impatience and myopia.
Because Fannie's and Freddie's stocks are plunging this week, that must mean they are never going to recover, the thinking goes.
And there is this perception that the economy is doomed because nothing the Federal Reserve and government has done to end the credit crunch just yet.
But crises don't end overnight. It's unreasonable to expect a magical solution that will instantly end the credit crunch. The Fed has slashed interest rates several times since September and opened up emergency loans to banks and investment banks.
There is reason to believe that, over time, this will get the credit markets to work in a more orderly fashion.
Now don't get me wrong. I'm not pulling a Phil Gramm here and accusing people of "whining" about the economy. This is not good news.
"We can't sugar coat this. This extends the economic downturn and would likely lead to higher interest rates and less availability of credit," said Alan Skrainka, chief market strategist with Edward Jones in St. Louis. "This adds to the pain and pushes out the time frame of the recovery of the housing market."
But people do need to put things in perspective and try and keep a level head.
At the end of the day, what is going on in the mortgage market is what typically happens as a speculative bubble unravels. It hurts. But this needed to happen.
"The standards for mortgages have been tightened already and possibly they'll get tightened further if Fannie and Freddie are nationalized," said Keith Hembre, chief economist for First American Funds in Minneapolis. "But that would probably happen anyway even if Fannie and Freddie remain public companies. The pendulum had swung too high to excessively easy lending standards."
Yet, once we get through this unwinding phase, however long it may be, the economy will be better off for it. It's what happened after the real estate collapse in the early 1990s and tech stock euphoria earlier this decade.
"Our advice about the market hasn't changed," said Skrainka. "This recession could last another 12 months. But our key message is be patient."
Issue #1 - America's Money: All this week at noon ET, CNN explains how the weakening economy affects you. Full coverage.
Gas prices have climbed to record levels. Are you feeling the pinch? Tell us how gas prices are affecting you and what you're doing to cope. Send us your photos and videos, or email us and tell us what you think.

Features

These Fortune 100 employers have at least 350 openings each. What are they looking for in a new hire? More

It would be the world's second-biggest economy. See how big companies' sales stack up against GDP over the past decade. More