Airlines hit another rough spot
The AMEX airline index plunges to the lowest point in its 13-year history due to record-high oil prices.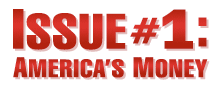 Issue #1: America's Money - Everyday on CNN
NEW YORK (CNNMoney.com) -- The already roughed-up airline industry nosedived on Friday as companies and their investors got slammed by high oil prices.
The AMEX Airline Index plunged to the lowest point in its 13-year history, dropping at one point on Friday by more than 7% to 13.7 points. That's 69% below its level in January 1995, when the index (XAL) - a composite of U.S.-based and overseas carriers - was created.
UAL Corp. (UAUA, Fortune 500), owner of United Airlines, lead the downturn with a 15% plunge in its stock price, after announcing a charge of $2.6 billion to $2.7 billion, partly from the cost of cutting 2,550 jobs. The stock closed on Friday off its lows at $3.63, down nearly 13%.
In the last few days, Northwest Airlines, AirTran Holdings (AAI) and American Airlines have also announced impending job cuts.
Crude turmoil. Oil prices have taken their toll on the industry. Early on Friday, oil prices hit a record high of $147.27 a barrel, surpassing the July 3 record of $145.85. Prices are rising because of concerns over oil supply, particularly from tensions with Iran and its missile program, as well as unrest in Nigeria and the threat of a labor strike in Brazil.
Rising oil prices have been squeezing the airline industry, which continues to lose money despite raising fares, cutting jobs, discontinuing its least fuel-efficient flights and adding fees to services that were once free, such as checked bags and in-flight meals.
The leading airlines - including AMR Corp.'s (AMR, Fortune 500) American Airlines, Delta Air Lines Inc. (DAL, Fortune 500), UAL's United Airlines, Continental Airlines Inc. (CAL, Fortune 500), Northwest Airlines Corp. (NWA, Fortune 500) and US Airways Group (LCC, Fortune 500) - have all announced capacity reductions to try to save on fuel-related costs. James Higgins, analyst for Soleil-Solebury Research, believes that the industry will reduce capacity by 9% in 2008.
The stocks for all of these carriers dropped nearly 10% during the day on Friday as oil prices escalated, but some recovered slightly by the end of the day.
The Air Transport Association said that fuel expenses are expected to rise to $61.2 billion this year, compared to $41.2 billion in 2007. On Wednesday, 12 of the major carriers appealed to Congress to end oil speculation, which they blame for the sky-high prices.
Southwest Airlines Co. (LUV, Fortune 500) is an exception, because the carrier has managed to be profitable by successfully hedging fuel prices. Despite that, the stock slipped as much as 3% on Friday, and closed down less than 2% at $13.20.
Cutting capacity. Harlan Platt, a finance professor at Northeastern University's College of Business Administration in Boston, said he believes that some carriers won't survive another 18 months if oil prices don't ease. He said airlines should cut capacity by one-third.
"If everybody cut capacity by a third now and got rid of all unprofitable flights, the airlines would dramatically increase their survival time at these oil prices," said Platt.
Jim Corridore, airline equity analyst for Standard & Poor's, also said the airlines should cut capacity dramatically - by 25% to 30%.
"I know that's very painful for a lot of communities, and it's painful for everyone," said Corridore. "But the airline industry is in a crisis right now."
Correction: An earlier version of this story misidentified Harlan Platt's university.

Features

These Fortune 100 employers have at least 350 openings each. What are they looking for in a new hire? More

It would be the world's second-biggest economy. See how big companies' sales stack up against GDP over the past decade. More